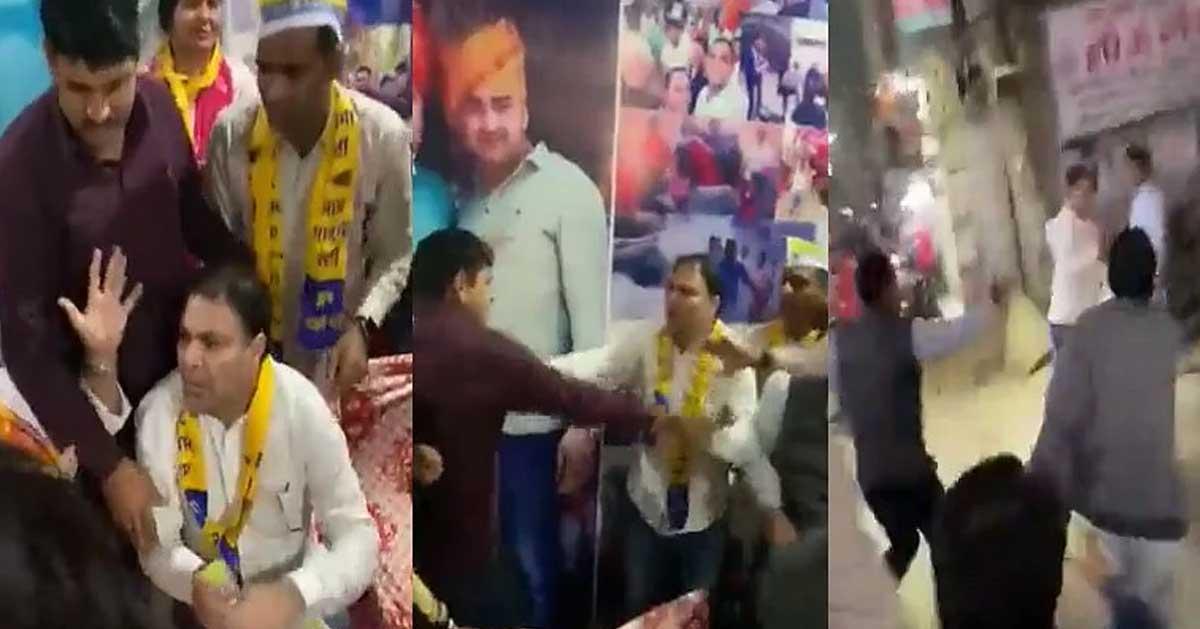 national news
Aam Aadmi MLA beaten up by own party workers; It is reported that the election candidature was discussed
New Delhi: Aam Aadmi Party MLA beaten up by his own party workers. National media including NDTV are reporting that differences of opinion and disputes regarding the Delhi Corporation election candidature resulted in the conflict.
Video footage of MLA Gulab Singh Yadav being beaten up is also being circulated widely.
The debate over the selection of candidates for the Delhi Municipal Elections finally resulted in violence. Gulab Singh Yadav can be heard speaking harshly about the candidate selection in the circulating video. Official sources of the party have not yet responded on the issue.
Gulab Singh Yadav, who represents the Matiala constituency in Delhi, was meeting with the party workers on Monday night at 8 o'clock, according to the NDTV report citing various sources.
It is not yet clear what the dispute is about. But during the heated altercation, the angry Aam Aadmi workers thrashed the MLA and pushed him by the collar. When he tried to go out, the workers came back and beat him again.
BJP spokesperson Sambeet Patra has shared the video on social media.
Unprecedented scenes from the party that indulged in the theatrical drama of 'honest politics'.

Such is AAP's corruption that even their members are not sparing their MLAs!

A similar outcome awaits them in upcoming MCD polls. pic.twitter.com/ig9rKuKl82

— Sambit Patra (@sambitswaraj) November 21, 2022
" Because of corruption of Aam Aadmi Party even their members are not leaving MLAs alone! Unprecedented scenes from the party immersed in the drama of 'honest politics'.
A similar result awaits them in the upcoming MCD elections," tweeted Sambeet Patra while sharing the video.
The BJP has alleged that the video is proof that the Aam Aadmi Party is 'selling its candidature' to contest the municipal corporation elections and that the Aam Aadmi workers are angry.
Meanwhile, the elections for 250 wards of the Delhi Municipal Corporation will be held on December 4. The result will be announced on December 7.
The Aam Aadmi Party released the second list of 117 candidates last Sunday. The app released the second list shortly after the BJP released its first list of 232 candidates.
AAP leaders had earlier called that the people of Delhi will vote for the Aam Aadmi Party against the BJP. Chief Minister Arvind Kejriwal had also challenged the BJP to tell the public what five things they have done in the Delhi Municipal Corporation in the last 15 years.
Content Highlight: AAP MLA Gulab Singh Yadav got beaten up in Delhi by his own party workers