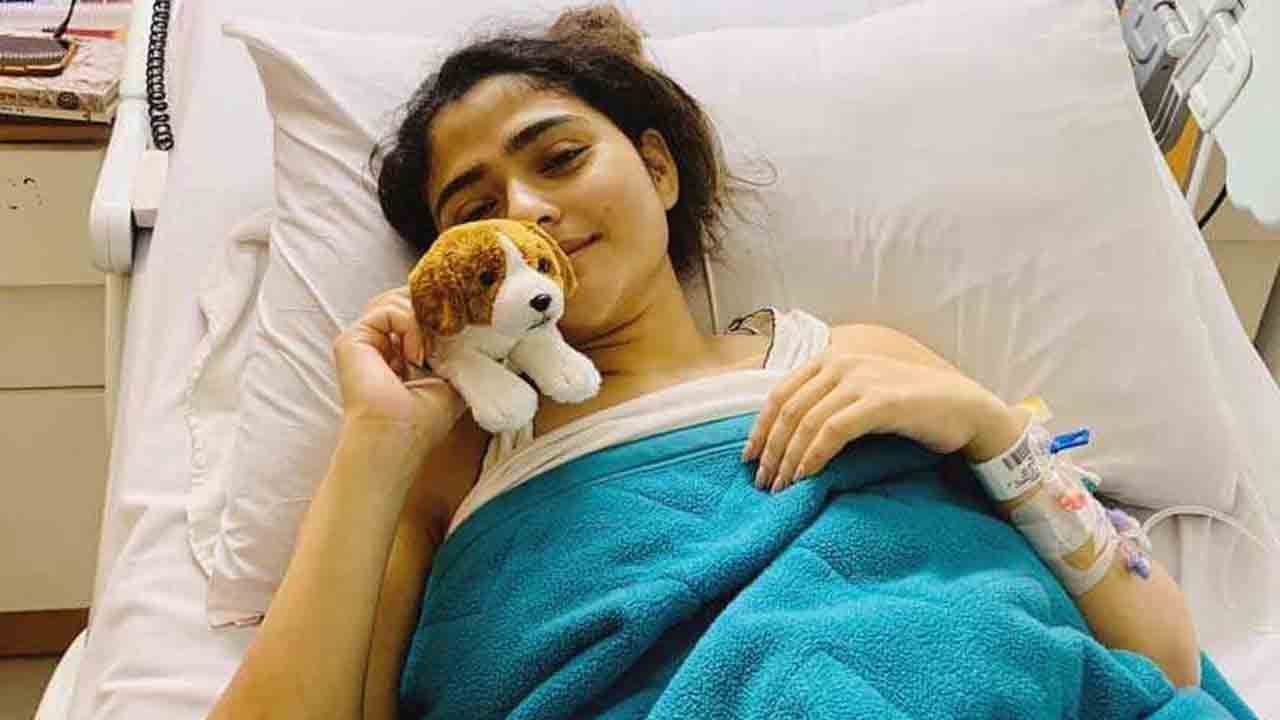 Sabyasachi Chowdhury: People sometimes call and ask 'Will it be tonight? Or will I come in the morning?' Sabyasachi did not stop fighting, Aindrila did not stop fighting.
Actor Sabyasachi Chowdhury saw the miracle happen for the third time. On Monday i.e. 15th November night, Sabyasachi appeared on social media after seeing the physical condition of Aindrila Sharma. Said to pray for Aindrila. Only a miracle can bring him back. Since then, everything that happens on social media is more or less known to everyone. The first step is prayer, the second step is the spread of false news of death and the third step is the news of his recovery. However, what situation Sabyasachi faced during those four days in the hospital is more or less unknown to everyone. Now he opened his mouth again. He made a long post on Friday night. What is seen in just one word is quiet netpara. In that long post, there was gratitude, shame, the pain of a lover, the story of a family's fight, but the list did not leave out harsh criticism of netizens.
Sabyasachi wrote – 'So much writing was necessary for the selfless love of several thousand people. The next day (Tuesday) morning, Aindrila had a cardiac arrest, I saw her heart rate dropping below 40, blank lines on the monitor, the sound of crying, doctors running around. Within a few minutes the heart rate returned to various supports, heartbeat 120. Then someone hung an invisible hourglass upside down, time is falling like fine sand, steadily decreasing one by one heartbeat, decreasing blood pressure, decreasing faith in God. Doctors responded, police postings below the hospital, various dignitaries coming to offer their condolences, some excited YouTubers and media people milling about below. In a last ditch effort, a renowned neurosurgeon from another hospital was called in. He shook his head and said, "He's gone long ago, why are you just holding him back like this? Even so, everything will stop by tomorrow. Let her go peacefully".
Then began Sabyasachi's hard struggle, with mind, with faith. He continued to write – 'The night wore on, I am sitting holding a small numb hand with my teeth gritted, my eyes have already dilated, bit by bit the helplessness is increasing, relatives and friends have already met. People sometimes call and ask 'Will it be tonight? Or will I come in the morning?'
Then the terrible situation happened, he wrote, already in the middle of the night someone spread the news that Aindrila is no more for the sake of Facebook. Phones started pouring in like water, Saurabh is out shooting, Divya can't handle it alone. I felt compelled to post to prevent necessity, within twenty minutes all was quiet again. Blood pressure started decreasing from morning, I called his parents, informed the others. I didn't stop anyone yesterday, the whole day, close people came, touched him, cried. How many memories, how many stories. After afternoon, I saw Aindrila's hands, feet, face swelling, body cold. Heart rate drops to 46, BP 60/30. The doctor's words from the previous day were only going around in my head, I feel guilty for holding her body like this, I couldn't stay and told her mother that I can't see so much pain anymore, what was the need to do so much, let her go in peace. I say it on my face, but what can I do to leave, Maya's pull is very difficult.
At exactly eight o'clock in the night when I was standing down, Aindrila's hand suddenly moved. After receiving the news, I ran and saw that the heart rate jumped to 91, the blood pressure increased to 130/80, and the body was getting hotter and hotter. Who says miracles don't happen? Who said he is gone? The girl came back with a shock from a kind of infinite void. He will not go if he says he will go, if you let him go, he will go. At the moment Aindrila is without any kind of support, even trying to come off the ventilation. Get well clinically first, I will think about neuro later.