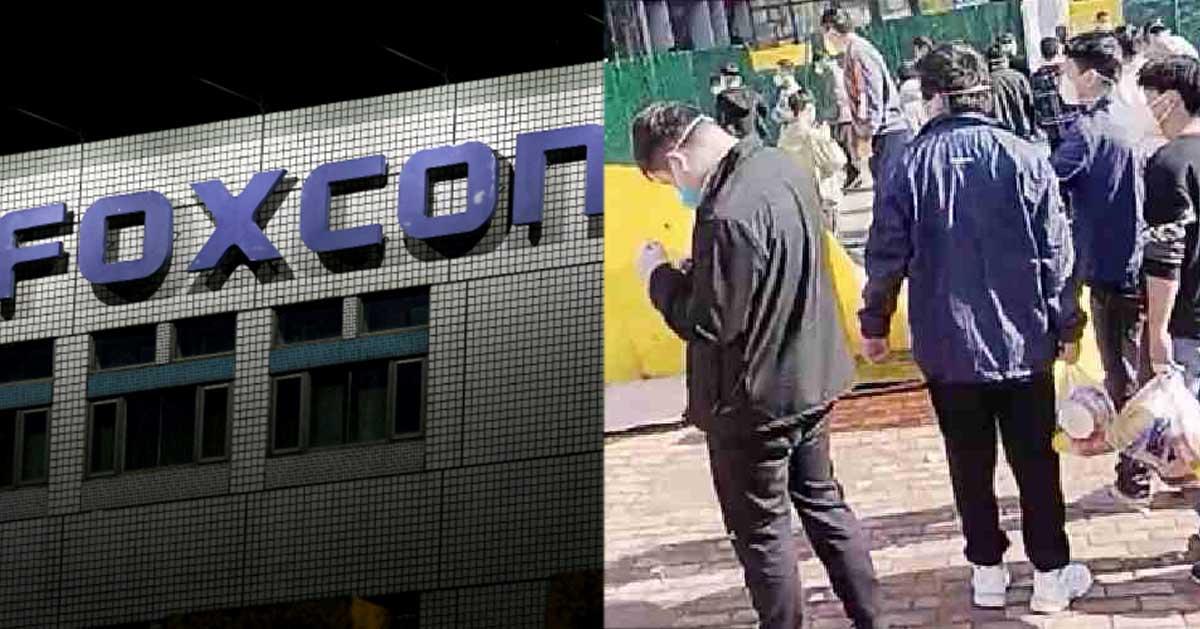 World News
'Anti-Labour Policies Amidst Covid Restrictions'; Workers strike at iPhone factory in China
Beijing: Labor strike at Foxconn's factory in China, the world's largest iPhone factory. At the factory in Zhongzhou province, central China's Zhengzhou city, workers protested for various reasons.
An argument between the workers and the factory's security personnel resulted in clashes and several workers were beaten up. There are also reports that some people have been arrested.
The factory workers have gone on strike over disputes over contract and wage conditions and the company's anti-worker policies amid continued strict covid restrictions.
Some reports also say that the police brutally beat up the striking workers. Videos of the protest turning violent and the police attacking it are also circulating on social media.
One of the workers, Li Sanshan, said that the protest broke out on Tuesday after complaints that Foxconn company later changed the terms and conditions of the new workers hired with the promise of higher wages, according to The Telegraph.
He alleged that he joined the factory after seeing an ad offering 25,000 yuan ($3,500) for two months' work, but was told to work for two more months at very low wages to receive 25,000 yuan.
There are also allegations against the company that workers' subsidies were cut, they were not provided enough food, and workers were forced to stay with those who tested positive for Covid. The workers have also stated that they will not withdraw from the strike if their demands are not accepted.
Meanwhile Foxconn is the main subcontractor of Apple company. They are also the world's largest contract electronics manufacturer.
Content Highlight: Workers protest at Foxconn's largest iPhone factory in China, employees beaten by police