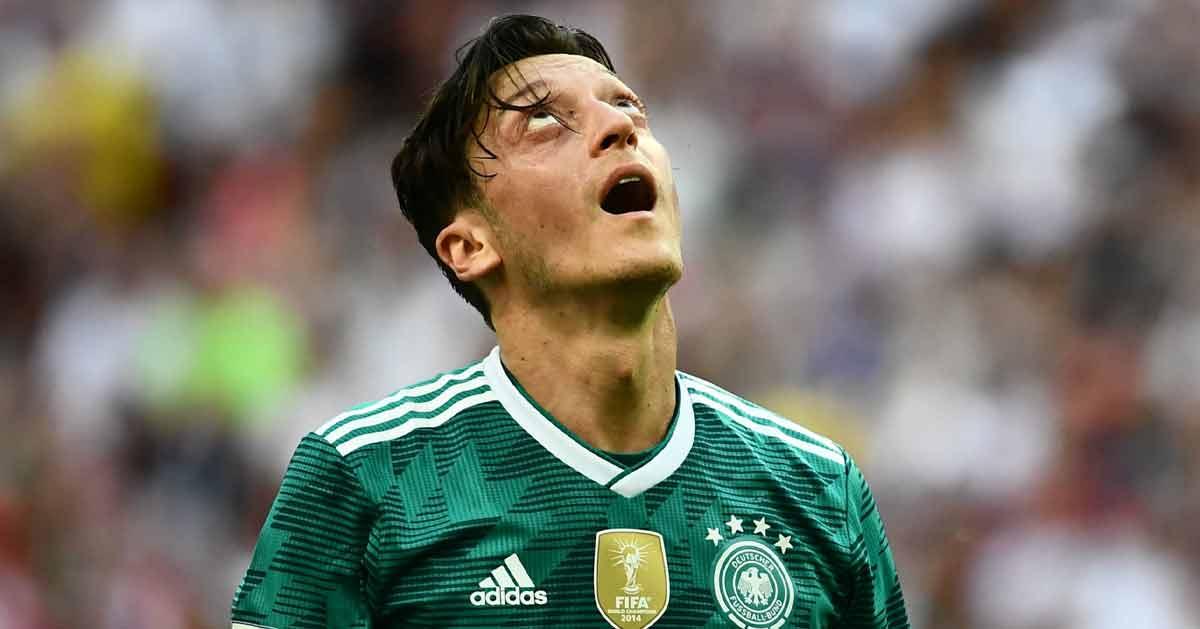 Are the protests of the German football team that forgot Özil just a farce?
The German team had protested FIFA's pro-Qatar stance by keeping their mouths shut before their first match.
There are many discussions for and against this protest.
But many people have come forward criticizing this protest of the German team as a double standard.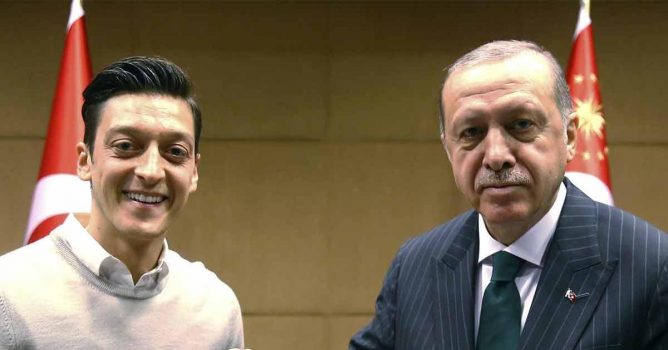 After Germany's shocking defeat in the 2018 World Cup, Mesut Ozil retired from football after being upset by racial abuse within the team.
Ozil has accused German football president Reinhard Grindel of racial discrimination.
After his retirement, Ozil responded with great sadness, "When we win, I'm a German citizen, but when we lose, I'm an immigrant."
Who remembers what happened to Mesut Ozil when he spoke about Human right abuses in China for oppression against Uyghur Muslims? the whole football world walked away and said football and politics should not be mixed.

Forced to resign from the German national team. pic.twitter.com/t6tgH5PKrl

— Gabbar (@Gabbar0099) November 24, 2022
The player also responded that he understands the inconsistency in addressing only the fans as German-Turkish, who do not address any players of Polish origin, including Klose, as German-Polish.
Photos of Özil with Turkish president and right-wing leader Recep Tayyip Erdogan angered neo-Nazis in Germany.
The extreme right-wing parties in the country made huge campaigns to the extent that Özil was responsible for Germany's defeat. Due to this, the then 31-year-old player, who was playing in great form for Germany and Arsenal, retired.
When Mesut Ozil spoke about the extermination of Muslims in the Uyghurs, he was persecuted by you and by all the countries of Europe, today you are talking about preventing freedom of opinion and human rights? You contradict yourself

Tweet time with Japan goal time pic.twitter.com/5yrOTx6mQ3
But the German national football team has stood with those spreading false propaganda by not contesting such accusations and standing with Ozil.
Like the German football team, Bayern Munich football club president Uleonas also came out in support of the national team arguing that "Ozil is a weak player".
— راكـان MBS (@R_GR60) November 23, 2022
Germany and Real Madrid star Toni Kroos has slammed Ozil's statements as "absurd".
came to the scene.
Many posts are circulating on social media pointing out that it is a farce that Germany, which has excluded a world-class star like Ozil, is now protesting against Qatar against the ban on the axe-arm band.
Content Highlights: German football team protest against FIFA but they forget the Ozil issue