Neelakantha Bhanu Prakash: Neelakantha Bhanu Prakash, recognized as the world's fastest human calculator in 2020, launched Bhanzu, an international math learning platform, a Hyderabad company. Prakash revealed on Thursday that the company has raised 15 million dollars as part of Series A funding. This round of funding was led by international investment firm, Eight Roads Ventures. Another international investor in this round […]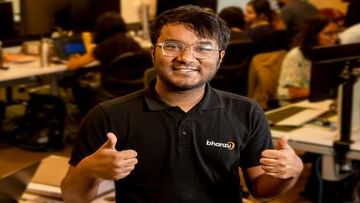 Neelakantha Bhanu Prakash
Neelakantha Bhanu Prakash: Bhanzu, an international math learning platform based in Hyderabad, was launched by Neelakanta Bhanu Prakash, recognized as the world's fastest human calculator in 2020. Prakash revealed on Thursday that the company has raised 15 million dollars as part of Series A funding. This round of funding was led by international investment firm, Eight Roads Ventures. Another international investor B Capital also invested in this round. Bhanju will use the funds raised to enhance its technology infrastructure to create exceptional student learning experiences and strengthen its math curriculum with more engaging, results-oriented content. He issued a statement to this effect. He said that it has been designed so that even students who have never enjoyed mathematics in the past can enjoy mathematics and while showing excellent performance in mathematics, general science (science) and mathematics (maths) will help them to perform at the highest level in terms of career in engineering in the future.
Neelakanta Bhanu, Founder and CEO of Bhanju, has been recognized as the fastest human calculator in the world. He also broke Shakuntala Devi's math records. In 2020, he became the pride of the entire country by winning the first ever gold medal for India at the Mind Sports Olympics. After that, Bhanjunu Bhanu started. It is a math learning platform. It works towards eliminating the fear of mathematics.
Neelakanta Bhanu, CEO of Fast Human Calculator, Bhanju, said about the funding, "I believe that every child in our country has the potential to learn mathematics with the right learning methods. My math curriculum helps students overcome their fear of math and inspires them to pursue careers in science and engineering. From Aryabhata to Ramanujan to Shakuntala Devi, there are many mathematical geniuses in India. Indian intellectuals possess extraordinary abilities. Bhanju wants more Indians to realize their true potential. Mathematics has the best ability to achieve this goal. With Bhanju math courses, every student will not only start learning math the right way, but will love it," he said.
The company offers learning programs in mathematics for students between the ages of 6 and 16 years. It helps students perform calculations four times faster and better. More importantly, it helps in laying the necessary and proper foundation for students to improve their cognitive ability. The Bhanju curriculum is personally tailored by Nilakantha Bhanu based on extensive data collection and four years of worldwide research. It revolves around questioning the foundation of mathematical learning by developing a bottom-up approach.
Bhanju addresses the huge challenges students face and provides math learning experiences that every child can enjoy. Bhanju has created the world's most thoughtful, comprehensive math curriculum to foster a love of math with innovative learning methods. Bhanu said that he is working to remove the fear of maths by making it a fun sport and an integral part of mainstream culture.
For more Telangana news
Check out the latest news highlights