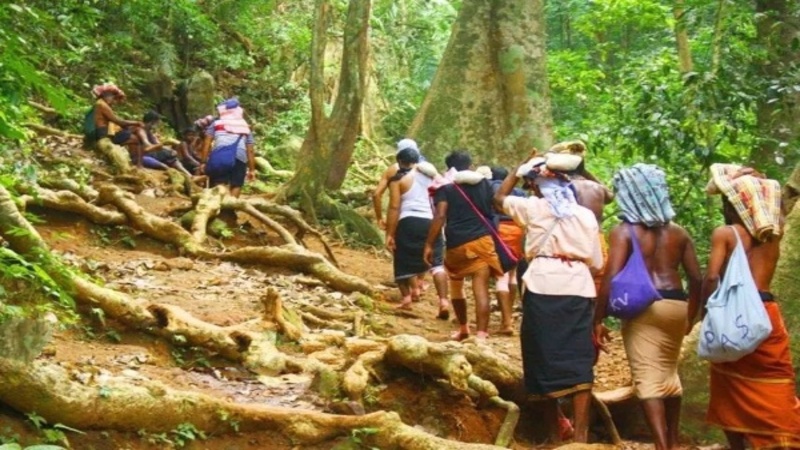 Seek medical help immediately if you experience heart palpitations, shortness of breath or chest pain while climbing Sabarimala. Do not underestimate the extreme difficulties involved in the trek from Pampa to Sannidhanam. If this is not taken care of, it may lead to heart attack. Important leaflets are distributed in all languages. Minister Veena George requested everyone to follow the instructions given by the health department.
19 emergency medical centers have been set up on Sabarimala paths. Neelimala Lower, Neelimala Middle, Neelimala Upper, Apachemedu Lower, Apachemedu Middle, Apachemedu Upper, Forest Camp Shed, Marakutam, Q Complex, Saramkutty, Vavarunada, Panditathavalam, Swami Ayyappan Road Charalmedu Above, Forest Model EMC, Charalmedu Below, Karimala on Kanana Path Emergency medical centers have been set up. With the help of the forest department, emergency medical centers have also been set up at Kallitamkunnu, Kariilamthod and Manjapotithat on the Kanana path.
There is a system for resting, breathing oxygen, first aid and checking blood pressure for pilgrims who feel tired. Trained health workers are available 24 hours a day at these centers, including automated external defibrillators for pilgrims suffering cardiac arrest. Treatment facilities are also provided at Pampa Hospital, Neelimala, Appachimedu Cardiology Centers, Sannidhanam Hospital and Charalmedu Hospital on Swami Ayyappan Road. Apart from this, Ayurvedic and Homeo dispensaries are also functioning at Pampa and Sannidhanam.
Things to keep in mind while climbing the mountain
Pilgrims of all ages should climb the mountain slowly.
Take rest from time to time.
It is better to climb the mountain after having a light meal.
Seek medical attention as soon as possible if you experience fatigue, weakness, chest pain, or shortness of breath while climbing.
Pilgrims with respiratory problems, heart disease and other serious health problems should avoid climbing the mountain.
People with heart problems or high blood pressure should undergo a medical check-up before climbing the mountain.
Consider medicines and treatment regimens to be taken by pilgrims with diseases like diabetes and hypertension
Take regular medications regularly
Pilgrims with health problems should seek advice from their treating doctor before undertaking the pilgrimage.
It is also good to ensure fitness by practicing walking for half an hour every day for at least two weeks before climbing the mountain.
Story Highlights: Things to keep in mind during Sabarimala visit