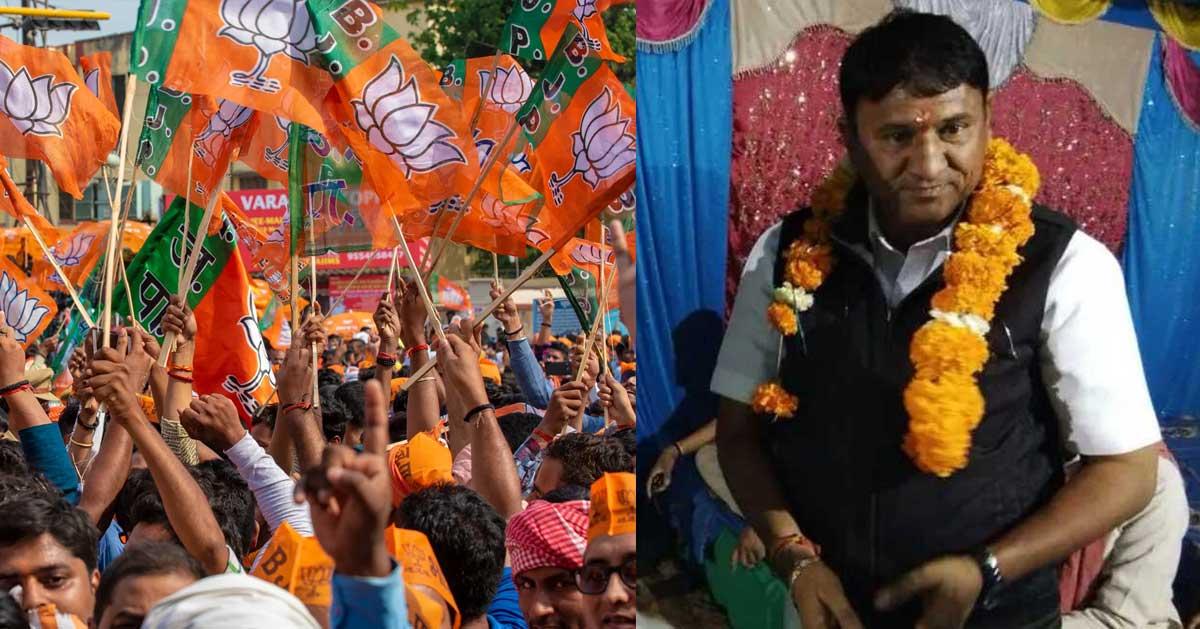 national news
Congress candidate says only Muslims can save party and country; BJP calls it Muslim appeasement
New Delhi: As the assembly elections are about to be held in Gujarat, arguments between various parties are intensifying. A statement by Chandan Thakor, the election candidate of the Congress, has now led to a war of words between the Congress and the BJP.
Chander Thakur, a candidate from Siddhpur in Gujarat, said that only Muslims can save the Congress. Now BJP has come against this.
BJP's National Spokesperson Shehzad Poonawala responded that the Congress is doing Muslim appeasement.
" has descended into undisguised, overt Muslim appeasement!
This does not happen by accident! At first several Congress leaders insulted the Hindu religion. Now the competition is to become Tushtikaran ka Bhaijaan. Because they fear competition from Aam Aadmi candidates Gopal Italia and Rajendra Pal.
Indian National Congress = I Need Communalism (INC = I Need Communalism) #ChunaviHindu," Shehzad Poonawala tweeted.
down to open & blatant Muslim appeasement!

This is not a Sanyog! First Hindu Astha abused by several Congress netas & now competition to become Tushtikaran ka Bhaijaan because they fear competition from Gopal Italia & Rajendra Pal!

INC = I Need Communalism #ChunaviHindu

— Shehzad Jai Hind (@Shehzad_Ind) November 19, 2022
The BJP is also criticizing the Congress for this.
Chander Thakur made the said remark while speaking at the election rally held on Saturday.
"They (BJP) have pushed the whole country into a hole. If anyone can save the country, it is the Muslim community. "If anyone can save the Congress party, it is the Muslim community," he said.
Meanwhile, Chander Thakur has also replied to the BJP spokesperson's tweet. He responded that Congress was the only party that stood with Muslims in the country when issues like NRC came up.
"Let me give you an example. When the issue of NRC came up, Sonia Gandhi, Rahul Gandhi and Priyanka Gandhi took to the streets. No other party stood with the Muslims that day.
"Congress is the only party that protects Muslims across the country," said Chander Thakur.
Meanwhile, the first phase of assembly elections in Gujarat will be held on December 1. The second phase is on December 5.
Counting of votes is on December 8. There are 182 assembly seats in Gujarat. Out of the total 4.9 crore voters, 3,24,420 are maiden voters.
Voting will be held in 89 constituencies in the first phase of elections and in 93 constituencies in the second phase of elections.
This time they are facing a big challenge in Gujarat where the BJP has been in power since 1995. Congress is trying to oust BJP from power. The Aam Aadmi Party is also on the scene with the promise of bringing a new alternative to replace both of them.
Content Highlight: Gujarat Congress candidate says only Muslims can save the party, BJP says minority appeasement