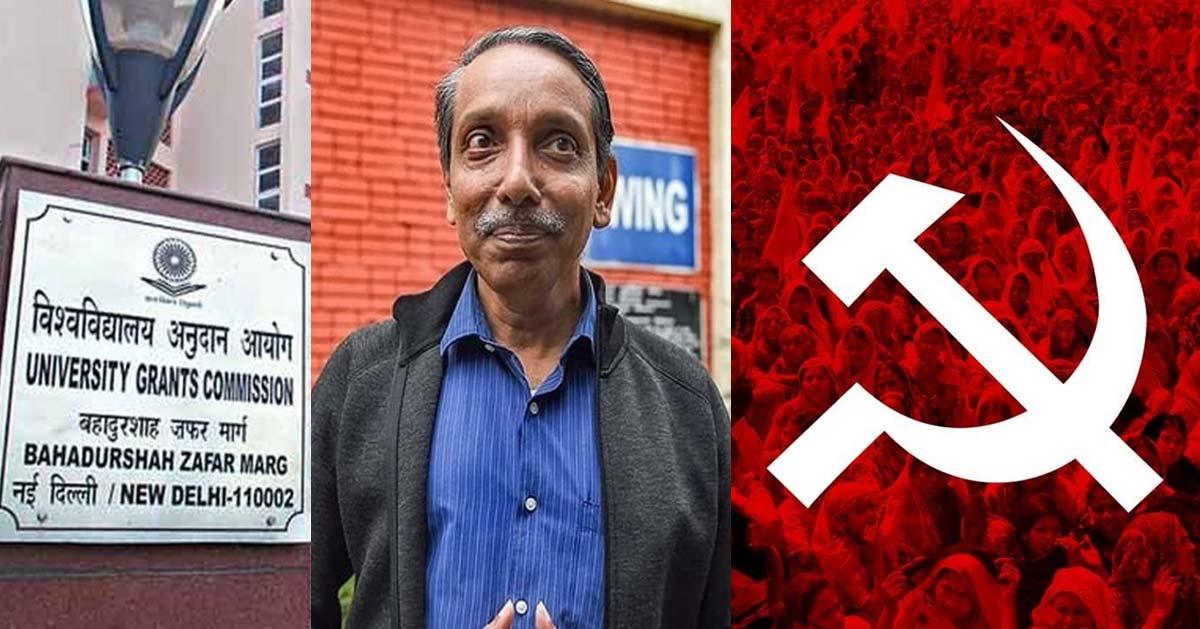 national news
'Democracy in Vedic times, no monarchy in ancient India'; CPI(M) termed UGC Chairman's argument ridiculous
New Delhi: On November 26, Constitution Day, 'India; CPIM is against the UGC agenda to organize seminars in the country's universities on the theme of 'Mother of Democracy'. In a statement, the CPI(M) Polit Bureau said that the topics of the seminar could not be accepted.
The CPIM also alleged that the UGC had sent a letter to the governors asking them to encourage universities in the states to hold seminars to push the RSS and BJP agenda. The CPI(M) also demanded the withdrawal of the letter written by UGC Chairman Jagadish Kumar to the governors.
It is ridiculous for the UGC Chairman to claim that there was no dictatorship or monarchy in ancient India and that the system was unique. The CPI(M) accused this position of hiding the Indian situation where varna ashram and caste-based social hierarchy prevailed.
What has been exposed is the intention to make the National Education Policy an instrument to undermine the basic principles of the Constitution and to destroy science and rationality. CPI(M) PB requested all democratic organizations and individuals to join hands to end this move.
The All India Democratic Women's Association (AIDWA) also alleged that the letter showed that the UGC was becoming an arm of the Hindutva brigade rather than an autonomous agency associated with the ideals of modern education.
Meanwhile, to highlight the idea that democracy has existed in the country since Vedic times, the Constitution Day on November 26, 'India; The UGC has suggested that seminars be organized in universities on the subject of 'Mother of Democracy'.
UGC has given 15 subjects for conducting seminars in universities. Among the important topics are the ideal king in Kautilya's arthashastra and the Bhagavad Gita, India's Lok Tantra (Self-Government), the pioneers of democracy, the Harappans, and the democratic tradition of the Khap Panchayats.
Apart from November 26, UGC has also decided to organize special seminars in universities from November 15 to 30. In this regard, the UGC Chairman had sent a letter to more than 45 central universities and 45 deemed universities.
UGC Chairman M. Jagadish Kumar had sent a letter to the state governors.
Democratic systems in India have been evolving since Vedic times. Recent archaeological studies suggest that the democratic system in India has a history dating back to 5,000 BC.
All this indicates that the form of governance in India was democratic. It is only common knowledge that monarchy existed,' says the letter sent by UGC Chairman Jagadish Kumar.
As part of this move, the Indian Council for Historical Research (ICHR) has also announced that the book 'Bharat: Lok Tantra Ki Janani' will be released with 30 chapters by 30 authors.
Content Highlight: CPIM PB Against UGC Instructions to take Lectures on Vedic period Democracy in Universities