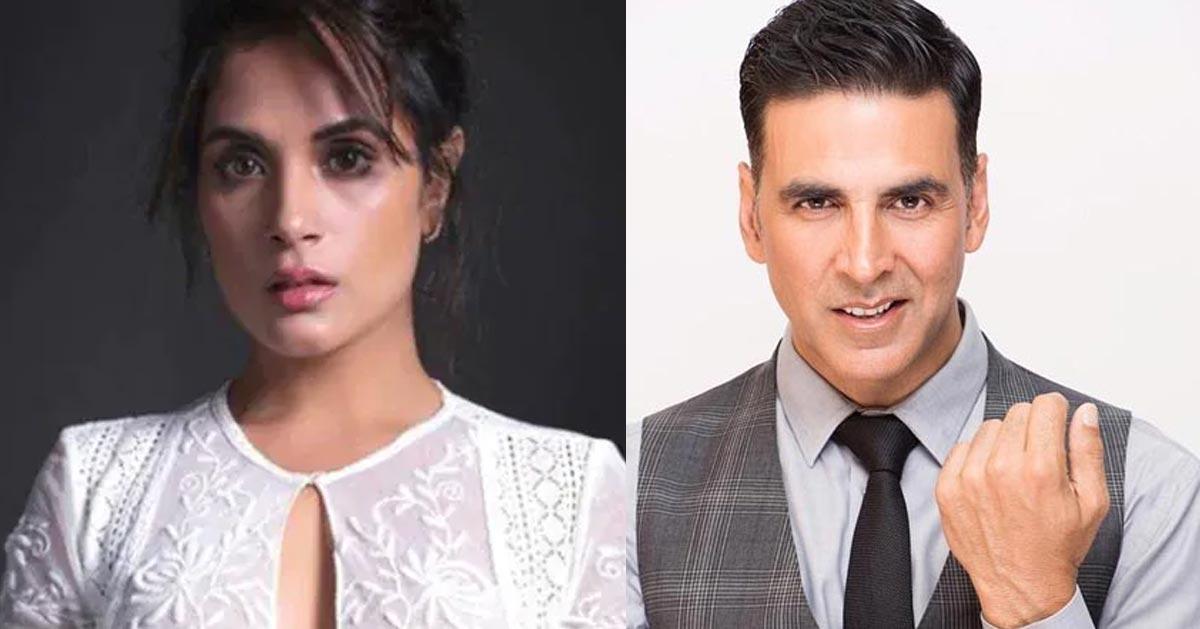 'Don't be ungrateful to the army, shame on you'; Aksha and Vivek Agnihotri criticized Richa Chadha's tweet
New Delhi: Akshay Kumar has criticized Bollywood star Richa Chadha's tweet related to the Indian Army. Akshay tweeted that Richa's words hurt a lot and we are alive because of army.
'Richha's words hurt a lot. Don't be ungrateful to the military. We exist because of them,' Akshay shared a screenshot of Richa's tweet.
Kashmir Files director Vivek Agnihotri tweeted that Richa is anti-India. 'Such behavior does not surprise me at all. They are anti-India. Having said all this, one would ask why Bollywood is being boycotted. Shame on you,' tweeted Vivek.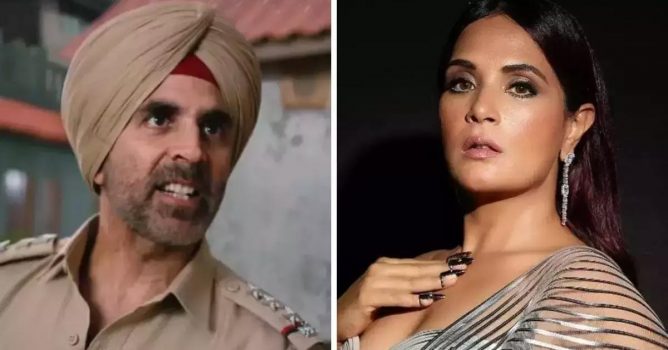 Hurts to see this. Nothing should ever make us ungrateful towards our armed forces. Woh hain toh aaj hum hain. pic.twitter.com/inCm392hIH

— Akshay Kumar (@akshaykumar) November 24, 2022
I am not surprised at all with this behavior. They genuinely feel anti-India. Dil ki baat jubaan pe aa hi jaati hai.
And then they ask why people want to #BoycottBollywood #Shame pic.twitter.com/Y9GgOxDUjs

— Vivek Ranjan Agnihotri (@vivekagnihotri) November 24, 2022
Richa Chadha made the reference to the Galwan Valley while responding to Lieutenant General Upendra Dwivedi's statement that the Indian Army was ready to retake Pakistan-occupied Kashmir.
"We are fully prepared to take back PoK from Pakistan. We are waiting for the order from the government. The operation will be completed very soon. If Pakistan violates the ceasefire before then, the response will be different. Richa shared the Northern Army Commander's tweet saying, 'Galwan says hi'.
They had apologized after being criticized for insulting the army. The actor tweeted that his intention was not to hurt anyone and he apologized if his words were not intentional, but if anyone faced difficulty.
Richa Chadha also said in an apologetic tweet that her grandfather and brothers were in the army. She also stated that her grandfather, who was a lieutenant colonel during the Sino-Indian War, was shot in the leg.
Supreme Court lawyer Vineet Jindal had sought Richa's arrest. There have also been calls to boycott Richa's new film Fukree 3 on social media, accusing it of insulting and mocking the Indian Army.
Content Highlights: Akshay Kumar and Vivek Agnihotri criticized Richa Chadha's tweet