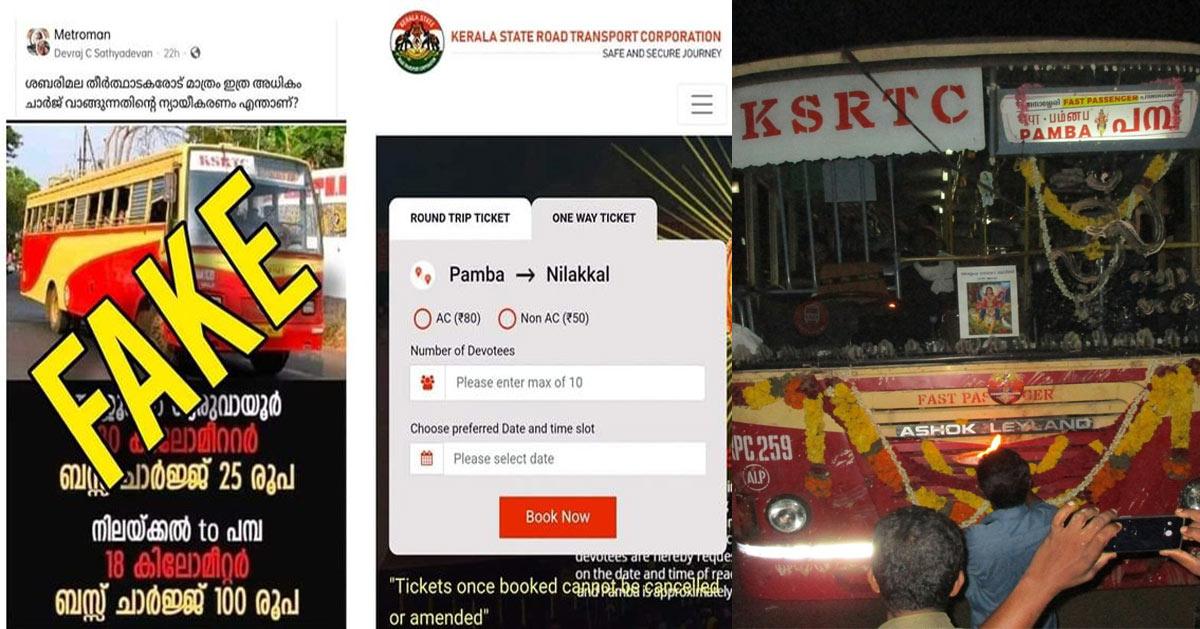 Fact check KSRTC charges extra to Sabarimala! Hindutva Propaganda and Fact
Propaganda
A poster is circulating regarding KSRTC's service to Sabarimala. 'From Thrissur to Guruvayur 30 km bus fare Rs.25; A poster with the title 'Bus fare Rs 100 for 18 km from Nilakkal to Pampa' is being circulated.
Propagandists
This propaganda is carried out by the cyber team of extreme Hindutva groups. In the comments, many mockingly accuse the Hindus of being looted by the communist government of Kerala, and even if KSRTC has done this daylight robbery, it would have been enough to see them escape.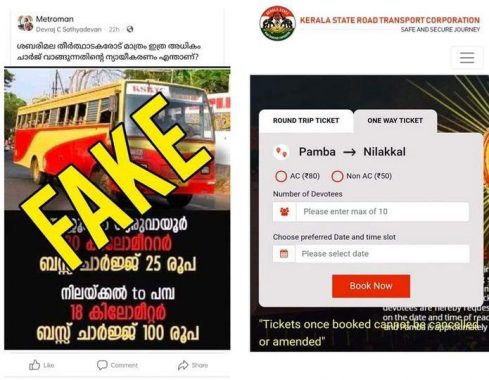 Investigation, indeed
KSRTC has said that the campaign is politically motivated and there is no truth behind the campaign. ADO (Executive Directors of Operations) Pradeep Kumar told DoolNews.
Pradeep Kumar said that according to the notification on special services during the festival seasons, the fare will be increased by an additional 30 percent and the only increase according to that is on the Sabarimala service.
He said that the bus fare of Rs 25 for 30 km from Thrissur to Guruvayur is wrong and in Nilakkal-Pampa area it should be Rs 54 but only Rs 50 is being charged now.
Words by Pradeep Kumar
A completely wrong poster is being circulated. KSRTC charges the fare for any service as per the Fair Provision Order of the State Government. Not only KSRTC but also private bus in the state decides the fare based on it. Pampa- Nilakkal route or Guruvayur- Thrissur route there is no difference in fare.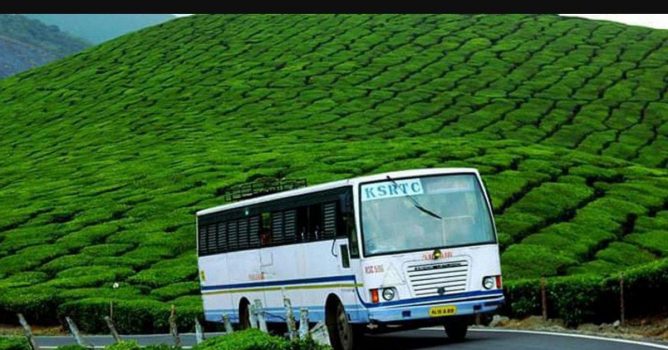 But during festival seasons the fare may be increased by an additional 30 percent as per notification on special services. Because at this point people will only be on one side. The return will be empty.

There will also be a 25 percent increase in fares in hilly areas (ghat area only). Wayanad, Pathanamthitta, Idukki, Sabarimala etc. are in this category in Kerala.

This also applies to private buses. All this is clearly stated in the notification of the government. KSRTC also charges based on that.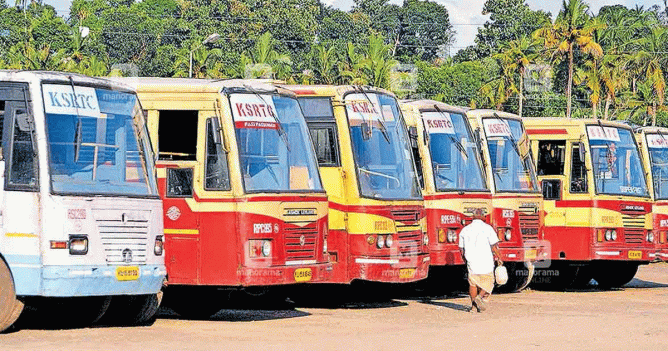 Extra Charge and 53 Festival Special Service
This increase is not only for the special service run by KSRTC during Sabarimala Mandala Puja. For 53 festivals like Bhima Palli Urus, Edatwa Palli Perunnal, Manjanikkara Palli Perunnal, Maramon Convention, Thrissur Pooram, Guruvayur Ekadashi, Aluva Shivratri, Ochira Utsavam, KSRTC charges 30 percent more than the prevailing rate. For the special service run by KSRTC in connection with the Nehru Trophy Boat Race, passengers will be charged an additional 30 percent of the existing fare.
CONTENT HIGHLIGHTS: Fact check KSRTC charges extra to Sabarimala! Hindutva Propaganda and Fact