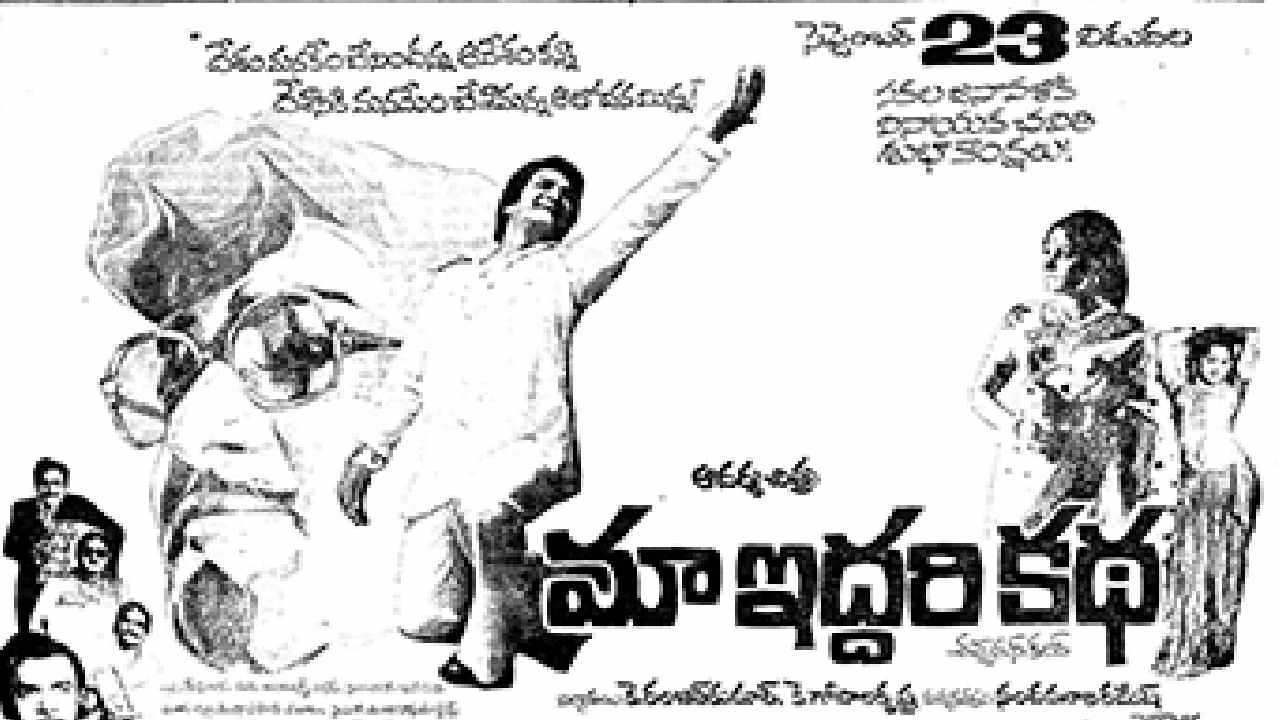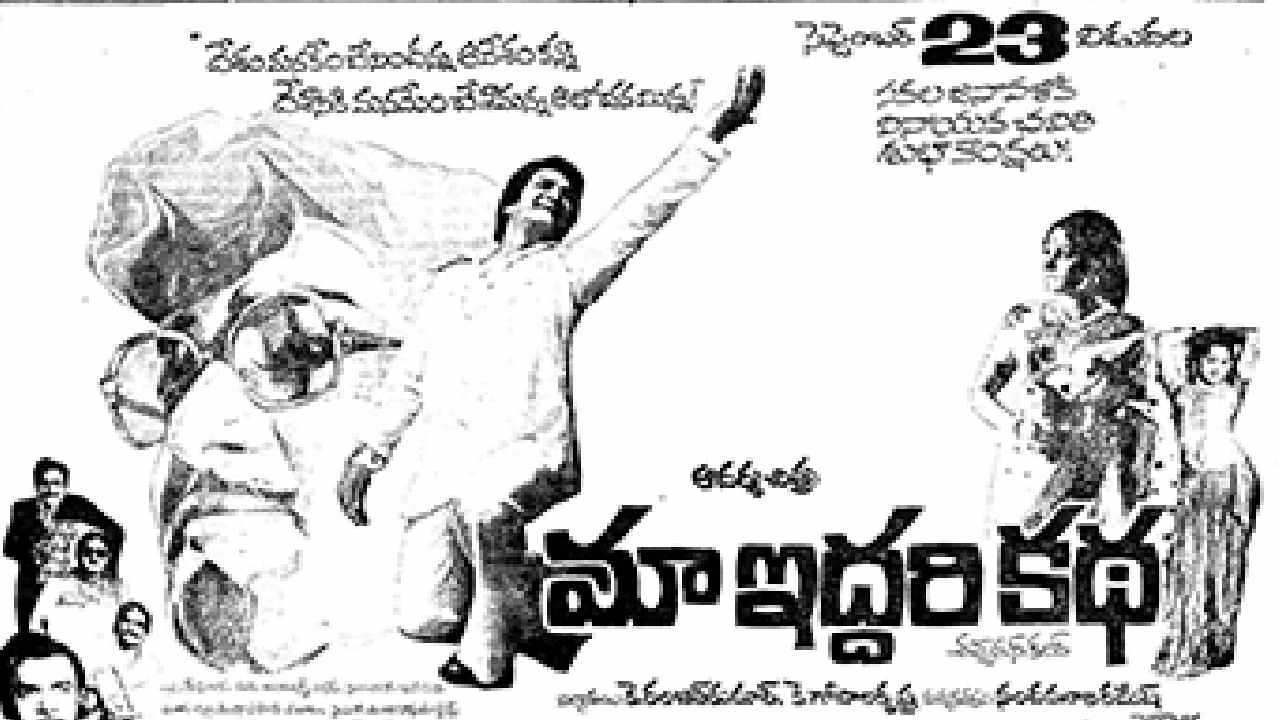 Nandamuri Ramesh acted as co-director of some films directed by Natarathna Y. T. Rama Rao. Introducing him as a director, the film is 'Maa Oryani Katha'. This movie is produced by Kanuri Ranjith Kumar and K. Gopalakrishna under their Adarsha Chitra banner. On September 23, 1977, 'The Story of Two of Us' was released.
When it comes to 'our two story' – truth and universe are brothers with the same similarities. Degrees are completed. But, they don't get jobs according to their education. Truth is righteousness and honesty. Vishwam questions why can't Kannathalli's life be saved by ethics and honesty. Both paths diverge. Satyam joins his old friends in job hunting. By playing tricks on the universe, Bharat becomes rich by taking advantage of the big boys. Then he goes by the name of Krishna. A girl named Geetha sings and picks pockets with her assistants. After coming in contact with the truth, Geetha wants to live righteously. Satyam lives in a Kabuliwala house with his friends. His daughter considers Satyam and his friends as her own brothers. Vishwam saves a girl named Sita if she is in danger. After that Krishna joins Sita. She works as his assistant. In that city, the people are suffering because of three people who are running around like big boys. Satyam tries to stop it. All three will obstruct him. Finally they kill the girl who considers Satyam as her brother. With that, Satyam also wants to finish them off. But, Krishna kills all three of them without spilling the blood of his elder brother who stands for justice. Finally, Vishwam goes to jail, telling Anna that justice will always win. The story ends with Sita coming to Satyam and Geeta who are watching Vishwa going to jail.
It stars Manjula as Geetha and Jayaprada as Sita. Rao Gopala Rao, Allu Ramalingaiah, Satyanarayana, Rajababu, Prabhakar Reddy, Ramanamurthy, Mukkamala, Mada, Sarathi, Kakarala, Pandaribai, Rojaramani, Halam are the other main characters. K. Gopalakrishna created this story by combining some Hindi films. M. Gopi provided the words for this movie. Atreya, Kosaraju, Dasarathi, Veturi and Gopi sang songs in Chakraborty's composition. "Manchini samadhi khodesey…", "Chilakapacha Kokachutti…", "Is it cold…Hoi Rama…", "A beautiful girl who binds with affection…", "Nallanayaya who did you ask me…", "Do you know who I am…" entertained the audience.
Those were the days when YTR was going on a pilgrimage as 'Adaviramudu'. Among the other films he acted in those days, 'Yamagola' was the only one that was able to survive and become a success. Nandamuri Ramesh worked in the direction of 'Danaveerasura Karna, Chanakya-Chandragupta' directed by Yntr in 1977. In the same year, Nandamuri Ramesh was introduced with 'The Story of Two'! However, this movie failed to impress as expected. After that, Ramesh made the movie 'Tiger' with Yntr and Rajinikanth. Even that film was not very entertaining. Later Nandamuri Ramesh directed 'Allari Krishnayya' starring Balakrishna.