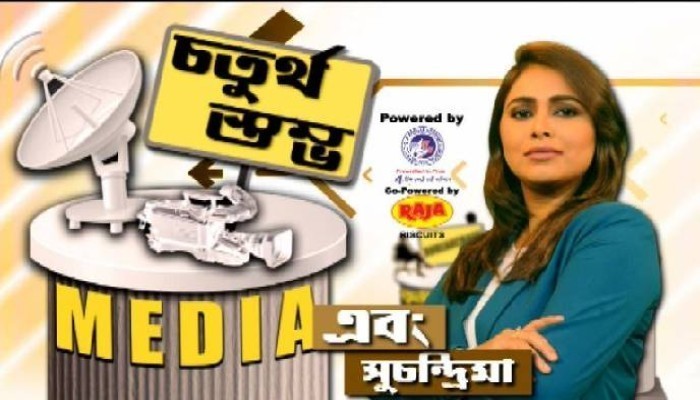 Election date for Gujarat has not been announced along with Himachal Pradesh, but it was said that the counting will be on December 8. Gujarat polls were announced before Himachal polls, opinion polls were shown on the day before the polls to avoid election code of conduct. How did the selected media know that Gujarat Day will be announced the next day? The magic number is 1. BJP is strongly leading, the percentage of votes is going down slightly but BJP is ahead, it can get 130/35/40 seats. Note that before that Amit Shah said he will get 150 seats at 182. Still the record was Congress' Madhav Singh Solanki's government, which got 149. Himachal Pradesh polls are over, once the polls are over, the exit polls are supposed to be shown as usual. Before that, the election commission's fatwa came, exit polls cannot be shown, Gujarat elections may be affected. BJP's clean sweep in Gujarat opinion polls will have no impact on Himachal Pradesh elections, but Himachal Pradesh exit polls will impact Gujarat elections so much that it has to be stopped with a fatwa. where brother Why not insafi? Dal mein kuch to kaala hai. Somewhere the tail is stuck in a cracked bamboo, otherwise why such a fatwa?
If you think about it a little, two things will become clear. 1) BJP's situation in Himachal is very bad. 2) Even in Gujarat, BJP is not able to understand the real situation. Is Gujarat the stronghold of the BJP? Modi-Shah's castle? Where is Amit Shah's home in Gujarat? Gandhinagar Mansa Assembly. So what is the result of this seat of BJP Chanakya? In 2012, Mane Amit Shah was then the Home Minister of Gujarat, that year BJP candidate DD Patel lost to Congress candidate Amitbhai Chowdhury in that Masana seat. What happened in 2017? Amit Shah gave the BJP ticket to Amitbhai Choudhury, the winning candidate of the previous Congress, by breaking the party. what happened Amitbhai Chowdhury lost to Congress candidate Suresh Kumar Patel in that seat. Amit Shah could not save the seat of his birthplace. Unjha Assembly, 51 km away from Masana, Narendra Modi himself appeared here. In 2017, Congress candidate Asha Ben Patel won the seat with over 54 percent votes, defeating the BJP candidate. Where to put this shame? So BJP's Chanakya brought that Asha Ben Patel to victory in the 2019 bye-election by breaking the party. This is BJP's Gujarat fortress created by the media. Last time, BJP came out with earshot. During the counting, at one point it seemed that the BJP would lose, but in the end, the BJP won with 99 seats. However, within a fortnight, the party split and increased the number of seats. So in this election, the BJP has announced candidates for 160 and then some more seats in the 182-seat assembly. No, some constituencies are still being deliberated, while AAP and Congress have announced candidates in all constituencies, the crack in the fort is clear, how wide it will be understood after a few more days. Out of these seats, 40 sitting MLAs were not given tickets. Chief Minister Vijay Rupani, Deputy Chief Minister Nitin Patel, Education Minister Bhupinder Singh Churasma, Home Minister Pradeep Singh Jadeja, Labor and Employment Minister Brijesh Merza did not get tickets. This Brijesh Merza again left Congress and joined BJP and became MLA from Morbi. Just before the Rajya Sabha polls, BJP's Chanakya Amit Shah secured a seat in the Rajya Sabha by breaking several Congress MLAs from the party. This Brijesh Merza is also one of them, but instead this time given the ticket to old RSS worker Kantilal Amritya whom he lost in 2017, Brijesh Merza is thinking of standing as an independent. normal Madhu Srivastava did not get ticket from Baroda, standing as an independent. Harshad Masaya, the tribal face of the Gujarat BJP, who is also standing as an independent without getting a ticket, has around 14-15 per cent tribal votes in Gujarat. Last year's BJP candidate Satish Patel is standing as an independent, with Akshay Patel, who won on a Congress ticket in 2017, being given the ticket for the Karzon seat. Arvind Ladani, a well-known face of BJP in Saurashtra, first vandalized the office after not getting a ticket, then left the BJP and stood as an independent. On the other hand, Ribaba Jadeja, wife of cricketer Ravindra Jadeja, has been given ticket from Jamnagar North seat. The sitting MLA Dharmendra Singh Jadeja, popularly known as Hakoba, did not get a ticket, he sat but his sister Naina Jadeja, Ribaba Jadeja's nonad has come down in support of Congress candidate Dipendra Singh Jadeja, Dada's team is behind. This Ribaba Jadeja's politics started from the Karni Sena who celebrated Gandhi's death day by garlanding the neck of Gandhi's killer a few days ago. Amidst this rebellion, Amit Shah is in Gujarat, trying to figure out how much he can handle in the heat of the moment. 5 things are clear from candidate selection. 1) BJP thinks that there is no anti-incumbency against the government, only against the ministers or MLAs, so if you change the bottle and give the same liquid, people will drink it, so the tickets of ministers are cancelled. Several MLAs also did not get tickets. This is BJP's strategy in almost all states, PK also believes in this theory. Even by changing the Chief Minister, BJP thinks that it can fight with anti-incumbency without giving ticket to the Chief Minister. But it remains to be seen how the BJP will deal with the resulting rebellion. 2) Anti-incumbency works more in city seats, media campaign etc is the reason, in Gujarat again there is a strong campaign of AAP in these city seats, so many tickets are cut in city, Ahmedabad, out of 16 seats in the state capital, candidates have been changed in every seat except 3. . Candidates have been changed in 4 out of 4 Rajkot constituencies. 3) No separate power center can be allowed to be built anywhere in the state, all will run from Delhi. So put some puppet as Chief Minister, for that every ticket of MLA is responsible to those Delhi leaders. The Chief Minister can be asked to resign whenever he wants. This is the story of Biplab Dev to Yeddyurappa to Vijay Rupani. Adityanath Yogi is an exception, but that is an exception. The Modi-Shah leadership of the BJP today is a xerox copy of the high command politics introduced by the Congress during Indira Gandhi's tenure. Not only the Chief Minister, all the projects from the Cabinet will be from Delhi, there will be a rubber stamp government in the state, this is the BJP's policy for now. 4) Election is not a place to show ideals. In Goa, Nagaland, Mizoram there is not a word to be said about eating beef. No fuss about one language in Tamil Nadu, state partition in Bengal, not in Maharashtra, what else. And breaking the party, that is the main mantra of Modi-Shah, otherwise how will such Sarees touch me not Khokababu meet? Do whatever you have to do to win the election, when the election is over you can talk about ideals etc. 5) In each state, selected leaders will emerge, they will be picked up and installed, thrown out if necessary. If Basbaraj Bommai is removed from the post of M. Minister tomorrow, no one will oppose, just like Vijay Rupani, Nitin Patel were not only asked to resign, they were not even given tickets this time, they are political leaders of 66-67 years, not a single one said a word in their support. BJP's Chanakya is hoping to win the Gujarat battle by fielding 19 candidates from the Congress without giving tickets to 35 percent sitting MLAs, but his path to victory is not a cakewalk, even if he wins through hardship, it will be a big win. But the name of the state is Gujarat, apart from Modi-Shah, there are 5 ministers from Gujarat, they will come down, the rest will also go, money will fly like open mouth, Amit Shah Chanakya will call Gujarat election? Or a half pantule constable.
The post Fourth Pillar: Gujarat Elections, Chanakya or Half Pantul Constable? appeared first on Kolkata TV.