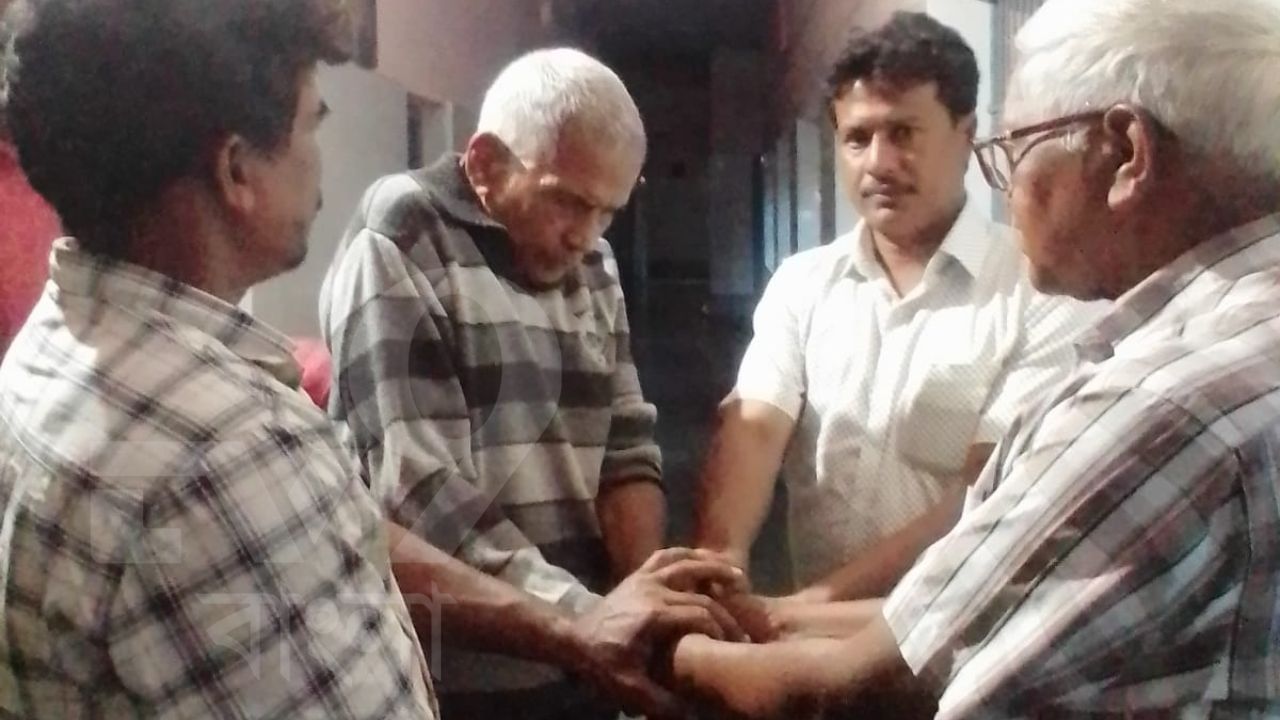 Ham Radio: As the saying goes, Hari is the killer. Incredibly the 'dead' Kritichandra returns after twenty three years.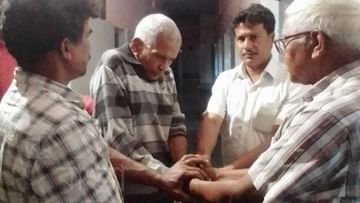 Ham radio brought back the dead
Caesar Mandal
Twenty-three years ago, he disappeared in the Super Cyclone. The terrible memory of that devastating cyclone still haunts thousands of people in the coastal areas of neighboring states. There is still no clear account of how many people died in the storm. Kriti Chandra Barel, a resident of Nimpada Thana area of ​​Puri district, disappeared like thousands of other people in that storm. He remained missing since then. No one has found any trace of him. Naturally, from the family members to the administration, it was assumed that Kritichandra was the victim of the super cyclone. The administration also declared Kriti Chandra dead after a certain period following the government rules. But as the saying goes, who kills Hari. Incredibly, the 'dead' Kritichandra returned after twenty-three years.
On Sunday in Brahmapur, Kriti's son Lashdeva did not mistake his eighty-year-old father. But even after that he could not believe his eyes. In his words, 'not finding any trace of the father, we assumed that the three brothers had drowned in the sea due to the storm.' Many people from other areas like Nimpada on the Bay of Bengal beach were drowned in that storm. But Kritichandra's fortunes turned the other way.
A member of the Missionaries of Charity found a sick old man on the road in Visakhapatnam, on the shores of the Bay of Bengal, about five hundred kilometers from Puri. The voluntary organization gave him food regularly. The organization brought the old man to their shelter when the footman became ill. It can be seen that the person has lost his mental balance. I forgot my identity. Almost thirteen years after the super cyclone, he has been staying in the shelter of the voluntary organization as anonymous.
According to Father Joseph, one of the leaders of the voluntary organization in Visakhapatnam, they had given up hope that the man would somehow regain his memory. Meanwhile, one day the old man kept mentioning the name of a village in Srikakulam, Andhra Pradesh. The NGO believes that the old man may be a resident of that village. He was taken there. But the old man himself does not recognize the place. Local people also failed to recognize the old man. The old man was brought back to Visakhapatnam again. Recently, the old man started talking to himself in Oriya language.
Ambarish Nag Biswas, editor of Ham Radio and West Bengal Radio Club was contacted by the voluntary organization. They started talking on the phone with the old man. A few place names came out of the old man's mouth in incoherent words. The members of the West Bengal Radio Club through their Odisha member started searching in those villages. Finally some people from Bamanala-Patigram identified the old man as Kritichandra who died twenty three years ago. Ambarish said, 'We immediately contacted Kritichandra's house. He has three sons. They can also recognize the father by looking at the picture.'
After that Kriti was brought to Brahmapur from Visakhapatnam. There the son was handed over to the deceased. Twenty-three years ago, the cyclone came to rest on the shores of the Bay of Bengal on Sunday. Although the boy recognized the father, Kriti did not recognize the son. In the last twenty-three years, he has improved his eyesight. He held his father's hand and bowed to Darya and said 'Rakhe Jagannath, mare ke.'