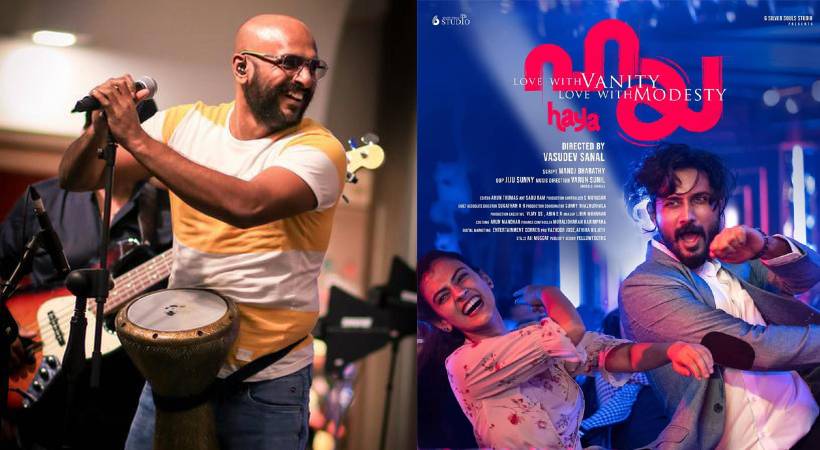 Four songs from the campus musical thriller Haya have been released so far. The film's music is composed by Varun Sunil, who is famous for his music band Masala Koffi. The song, which came in the form of Haya's Modern Kallupaat, was well received by the Malayali audience. Sathish Idamannel's lyrics are sung very differently with Varun Sun along with Rashmi Satish and Binu Sariga. Produced by Six Silver Souls Studios, the film is directed by Vasudev Sanal. The film features 24 new faces including social media viral stars Chaitanya Prakash, Bharat and Akshaya Udayakumar. Relevant parts of the interview granted to the film's music director Varun Sunil Twentyfour.
The name of the music band is Masala Coffee. How did you arrive at this completely different name?
In 2014, while sitting in a studio in Mumbai, a tea vendor came with masala chai. At that time I was thinking of names for the music band. That's when my friend asked me to name it masala chai. That's how the music band is named Masala Koffi with a slight change in it. Masala coffee is called because everyone knows the use of masala tea. Fortunately, music lovers have taken it up.
Haya has 8 songs. How to compose so many songs in a limited time?. And totally different songs?
Composing eight songs in a film is a daunting task. All these songs were composed with AR Rahman in mind. All the songs in it are of different types. According to the director, the songs are composed in a way that best suits the situation.
What is your personal favorite of the eight songs compiled?
Although there are many songs in the film Haya, Koode shariva, Katey kulirumai is my personal favourite. Hope that song gets more attention.
Singing with Chitrachechi is a great desire of every music director. How do you remember those excipients?
Chitra has worked with Chechi a year and a half ago. He has a relationship with his sister. My sister was very happy when she told me about the masala coffee. It is an indescribable joy to be able to sing with my sister. This is a tarot song. It was a big wish that Chechi should sing it herself and come out with that voice. And so it was possible.
There is a concept among filmmakers that if the songs are noticed, the film will also be noticed. Can Kuddy Pat become a trending sector?
Manasarjan hopes that the toddy song in Haya will become a trending sector. Malayalis have a great specialty. Malayalees accept any kind of music. It is believed that Malayalees who listen to songs in all languages ​​will take up Kuddh Patt.
The song Kanve Nee Than from the Tamil film Kannum Kannum Bhoyaadithal was very popular. The experience of doing that song?
The song Kanaway Nee Than comes in the style of Dulquer's breakup song. The song that touched the heart so much was needed in that scene. That's how that melody song is born. It is a song done with the help of piano without much noise and fuss. The song became a super hit in languages ​​like Tamil, Telugu, Malayalam and Kannada.
What are the upcoming projects?
Going to do a Bollywood movie. Its name and other details have not been disclosed. Another movie of Friday Film House is coming up. The movie is available in five languages. Masala Koffi's latest music video should also be released soon. Its work is progressing.
Story Highlights: haya kallu pattu varun sunil INTERVIEW