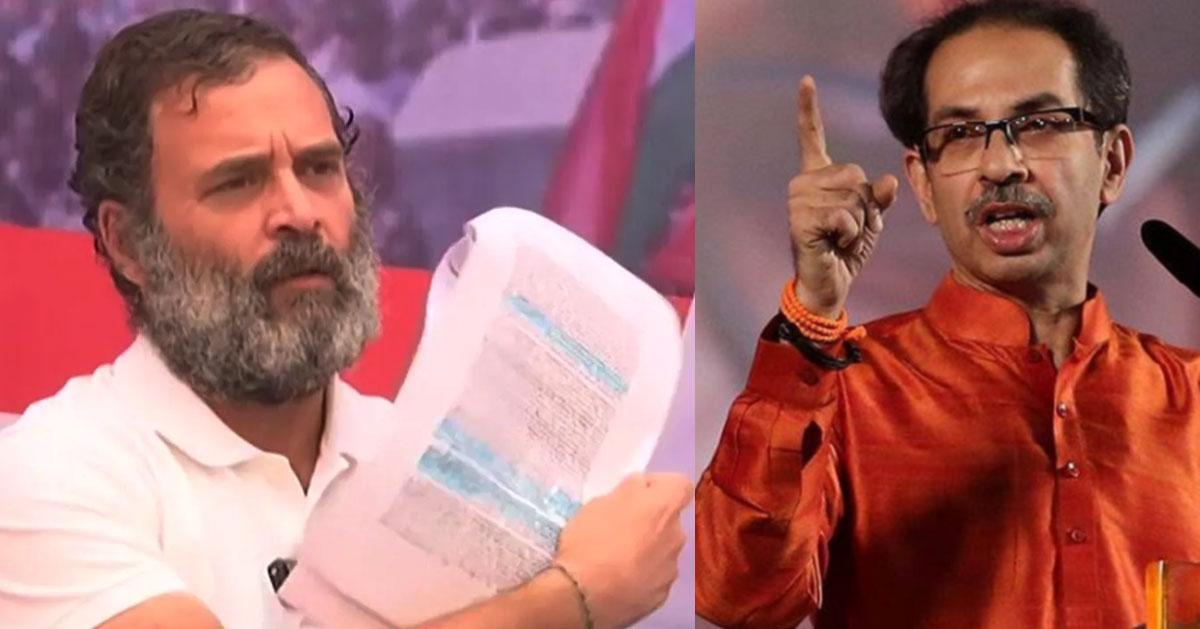 national news
If Rahul's statement against Savarkar continues, Uddhav Thackeray will take a crucial decision; Shiv Sena with hint
Mumbai: During the Bharat Jodo Yatra, V.D. The Shiv Sena has hinted that it will leave the Mahavikas Aghadi alliance following Congress leader Rahul Gandhi's remarks against Savarkar.
Rahul held a press conference and reiterated his stand despite the criticism, which has put the Uddhav Thackeray-led Shiv Sena on the defensive in Maharashtra.
The national media reports that party president Uddhav is under intense pressure to leave the alliance and a decision will be taken soon.
Party spokesperson Sanjay Rawat responded that Rahul Gandhi's comment on Savarkar was serious for the Shiv Sena. We believe in Savarkar's ideology. He said that the Congress should not have raised the Savarkar issue at this stage.
"We regard Veer Savarkar as a respectable person. If Rahul Gandhi continues to make such controversial statements against Savarkar, it will lead to the collapse of the MVA alliance in Maharashtra,' said Sanjay Rawat.
The leadership is of the view that the continuation of this alliance will put the party in crisis. Party MP Arvind Sawant also said that party president Uddhav Thackeray will take the crucial decision soon.
Uddhav Thackeray had said the other day that Rahul's opinion is only his and he always has great respect for Savarkar.
Uddhav Thackeray also informed that he will support Rahul Gandhi's Bharat Jodo Yatra considering the current situation of the country. But Uddhav Thackeray also indicated that he will not participate in the Congress rally in Maharashtra as part of the Jodo Yatra.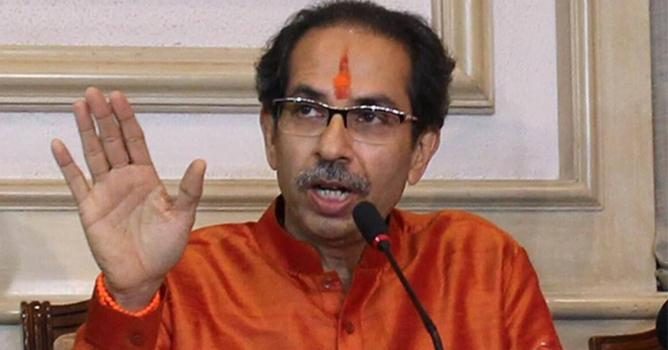 Rahul's remarks against Savarkar, B.J.P. Chairman J.P. Nadda also came forward to condemn. He also accused Rahul, who is doing 'Ikyayatra', only knows how to divide India.
However, senior Congress leader Jairam Ramesh said in a press conference yesterday that Rahul Gandhi did not target Savarkar and only exposed the historical reality. Uddhav Thackeray's Shiv Sena could not agree with Rahul's position. But he also claimed that it will not affect the alliance in Maharashtra.
At the same time, Rahul Gandhi said that Savarkar is a symbol of BJP and RSS and started writing the mercy petition when he was in jail in Andaman for two or three years. Shiv Sena has come out with strong opposition against this.
However, Rahul Gandhi came out again repeating his criticism against Savarkar. Rahul Gandhi's response was to show a copy of Savarkar's apology to the British. He was addressing the media during the Bharat Jodo Yatra in Maharashtra.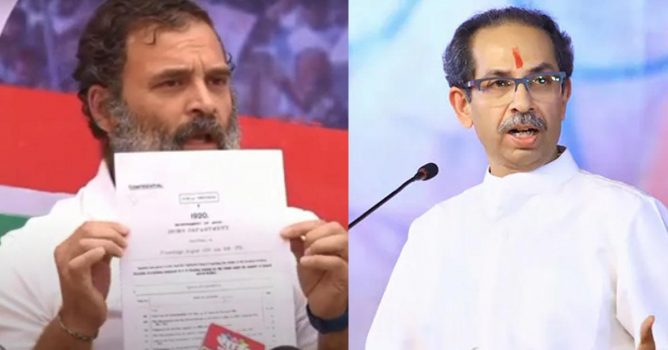 'Mahatma Gandhi, Jawaharlal Nehru and Vallabhbhai Patel were in jail for many years. Yet they had not apologised. But Savarkar signed it saying 'Sir, I beg to remain your most obedient servant',' said Rahul Gandhi.
In 2019, Shiv Sena, NCP and Congress will form Mahavikas Aghadi alliance. Later, a faction led by Eknath Shinde left the coalition and the government led by Maha Vikas Aghadi lost power.
Content Highlight: Rahul's stand on Savarkar may end MVA: Shiv Sena