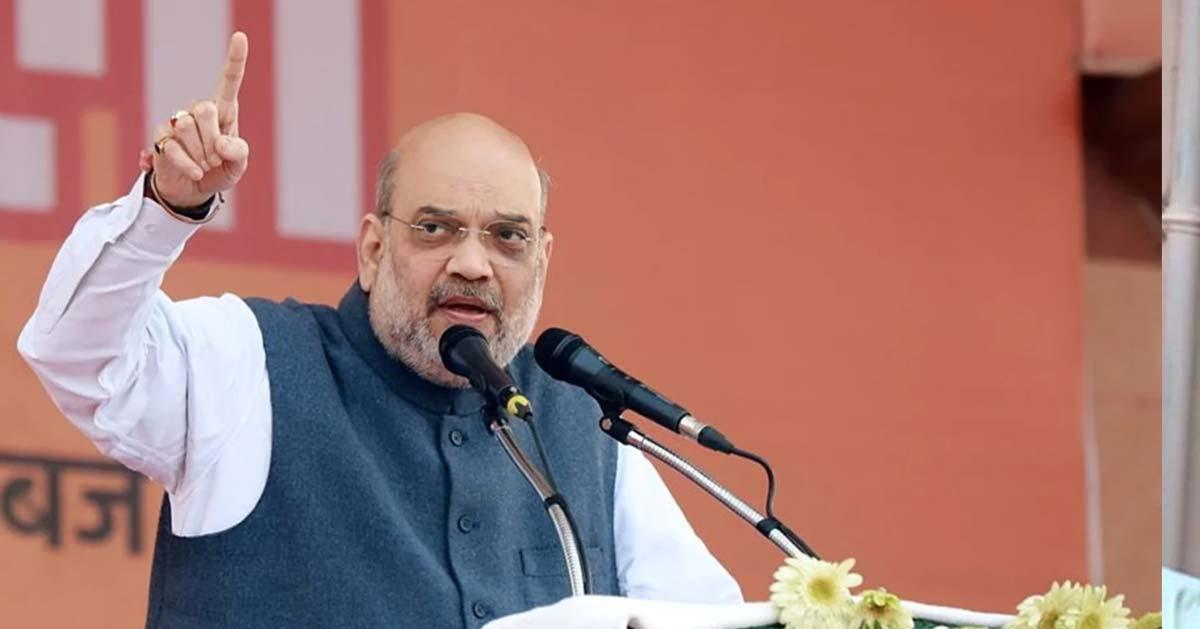 national news
In 2002, BJP taught everyone a lesson; Amit Shah used the Gujarat riots as an election weapon
Ahmedabad: Union Home Minister Amit Shah defended the riots in Gujarat in 2002 in which hundreds of Muslims were killed. Amit Shah said that earlier, anti-socials had been doing violence continuously, but in 2002, they were all taught a lesson.
Amit Shah was speaking at a rally held at Mahuda in Kheda district as part of the Gujarat election campaign. Amit Shah also said that BJP has created peace in the state after 2002.
"During the Congress rule (before 1995), communal riots were raging in Gujarat. The Congress was trying to separate the people on the basis of caste and religion and fight against each other.
Taking advantage of such riots, Congress strengthened its vote bank. Through that, a large section of people in the society became unjust.
But in 2002, when all such aggressors were taught a lesson, they gave up all the ways of violence. From 2002 to this 2022, none of them turned to violence again. BJP created peace in Gujarat. BJP has made this possible by taking strong action against those involved in communal violence,' said Amit Shah.
Amit Shah added that the cause of the riots in 2002 was the constant support the rioters were receiving from the Congress.
A series of riots have been going on in Gujarat since February 27, 2002, when 58 Karsevaks, Hindu monks, were killed when a train bogie was set on fire in Godhra.
The official figures are that 1044 people were killed and 223 people were missing. 740 of those killed were Muslims. At the same time, it was found that the death toll would be more than 2000 in the investigation conducted by various organizations and human rights activists.
Many women and girls were subjected to brutal sexual assaults during the riots. There was a lot of looting.
Isolated riots took place in Ahmedabad and surrounding areas for nearly three months. In the following years, riots broke out in various parts of Gujarat and many people lost their lives.
Later many reports surfaced that the Godhra incident was a covert plan by Hindutva groups to incite riots in the state.
Subsequently, the then Chief Minister of Gujarat, Narendra Modi and other top officials were accused of involvement and conspiracy in the riots and a case was filed against them. But in 2012, Modi got a clean chit in the cases.
Content Highlight: Amit Shah says they taught everyone a lesson in 2002 in Gujarat