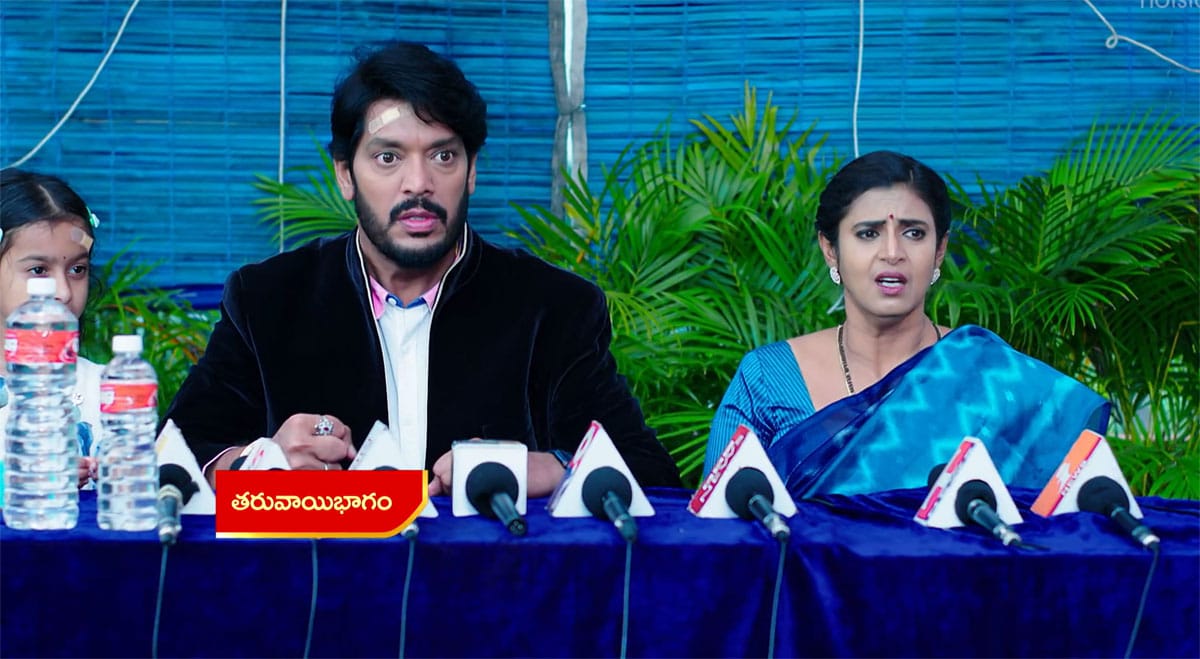 Intinti Gruhalakshmi 23 Sep Today Episode : The latest episode of Intinti Gruhalakshmi serial has been released recently. Now let's see what are the highlights of today 23rd September 2022, Friday episode 745. I got a call. Rao says that he will go out and talk and then he goes out. Look, Prakash.. The more I tell Samrat, the more. Rao says that even if I ask him to write the entire property, he will write it. In the meantime, Tulsi came out as she got a phone call. She listens to his words. She goes to him. Did you hear everything… mind your own business. The better I am, the worse I am. If you want to tell Samrat about this matter, you will also get ten percent of the share that I get. Rao warns Tulsi that you don't know my network and goes from there. Samrat says come.. I have read the file.. I have signed it. Samrat says take the file. Tulsi snatches the file while Rao is about to give it.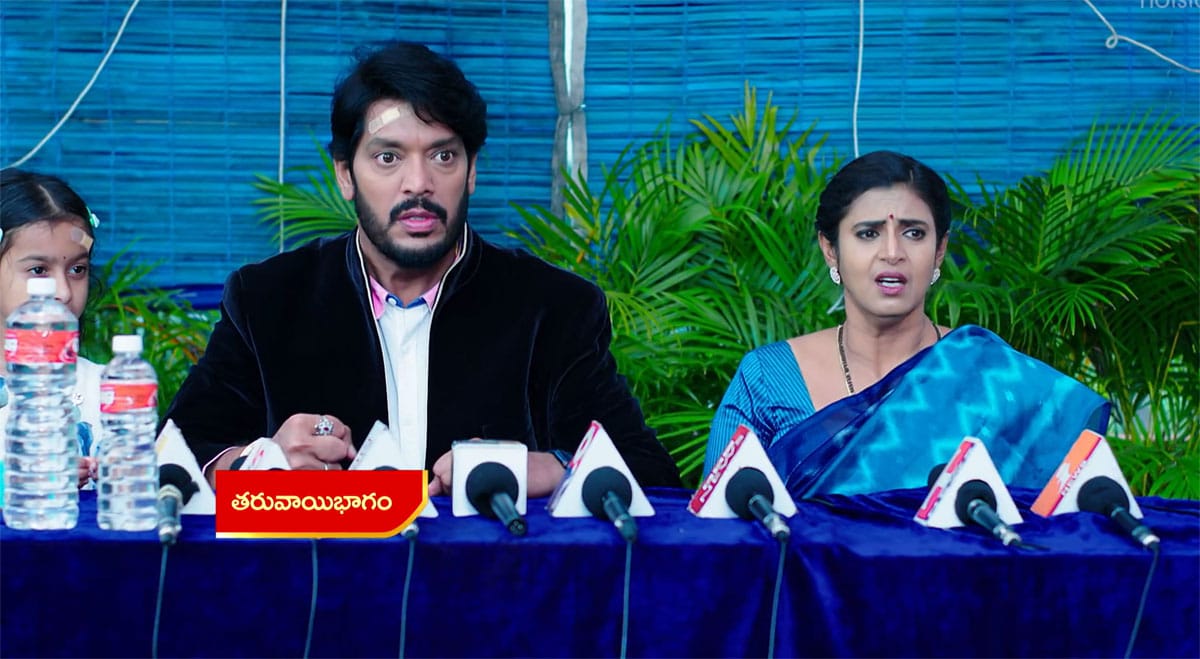 Tulsi says Kangaru why manager garu I will tell your work. Tulsi asks Samrat what he will do if he knows that someone is betraying you by eating your salt. Samrat says he will cut it. Samrat says if someone cheats you what will you do is cut your tongue. Tulsi immediately picks up Rao's phone and calls the person who called earlier. Immediately he said Rao garu.. what happened to the work matter. Did you sign the file? Your commission will come to you.. he says. Hearing all this, Samrat gets angry. Orei.. says Samrat.. He grabs his chin. Samrat says I will forgive anyone but I will not forgive the one who betrays trust.
Nandu says let the police catch him. Samrat says that even if Vedi's legs are broken, Vedi will not regain consciousness. Manager says tell me sorry for this. With this, Samrat, a girl's life should not be destroyed for the sin of being born in the womb of such a father. If the marriage ends, the child commits suicide. Tulsi says no.
It is said that those who commit sins will suffer the consequences. I left it because Tulsi said. Once again I will cut it before my eyes. He sends him to get lost. The reputation of our company has increased. Samrat says thank you Tulsi garu.
Intinti Gruhalakshmi 23 Sep Today Episode : Lasya is happy that Nandu will be appointed
Now he is gone but.. Now Nandu asks who will be put as manager in that place. Lasya says, tell me who is qualified among us. Samrat is thinking that this is right. Don't waste your time unnecessarily. Lasya says tell me what is your decision. Samrat says come with me.. I will tell you my decision.
Samrat takes Tulsi, Nandu and Lasya to everyone. Samrat says I am appointing Tulsi as the new general manager of our company. Nandu and Lasya are shocked by this. Everyone in Tulsi's family will be happy.
Everyone claps. I didn't even expect it. very happy Babai says Kongrads Tulsi. Tulsi doesn't know what to say. Tulsi says he is funny, will you believe it too. Parandamayya says it was fun.
I won't be fooled by this. Will you take me and put me on the throne? Tulsi says. Correct Tulsi.. Lasya says you know what you are. Samrat says that it is a characteristic of great people to be confident no matter how much they grow up. Tulsi says what am I and what is my qualification.
I am what I say, ma'am. Actually.. Ask Samrat why Samrat gave this post, Abhi says. Abhi says mam.. don't blindly believe what he says.. don't bring problems. Tulsi also says the same to Samrat. Music school is enough for me. Tulsi says no to all this.
But.. Samrat tries to convince him. Babu, I am saying this on behalf of Tulsi. Parandamayya says he has accepted your offer. All the family members also agree. Samrat is happy with this.
Nandu and Lasya cannot digest this matter. Later, Samrat will hold a media conference. He tells the media that Tulsi has been chosen as the general manager. This means that you both like each other. Both ask if they are going to get married. You did not tell about your first wife.. They ask questions. To know what happens after that, you have to watch the next part.