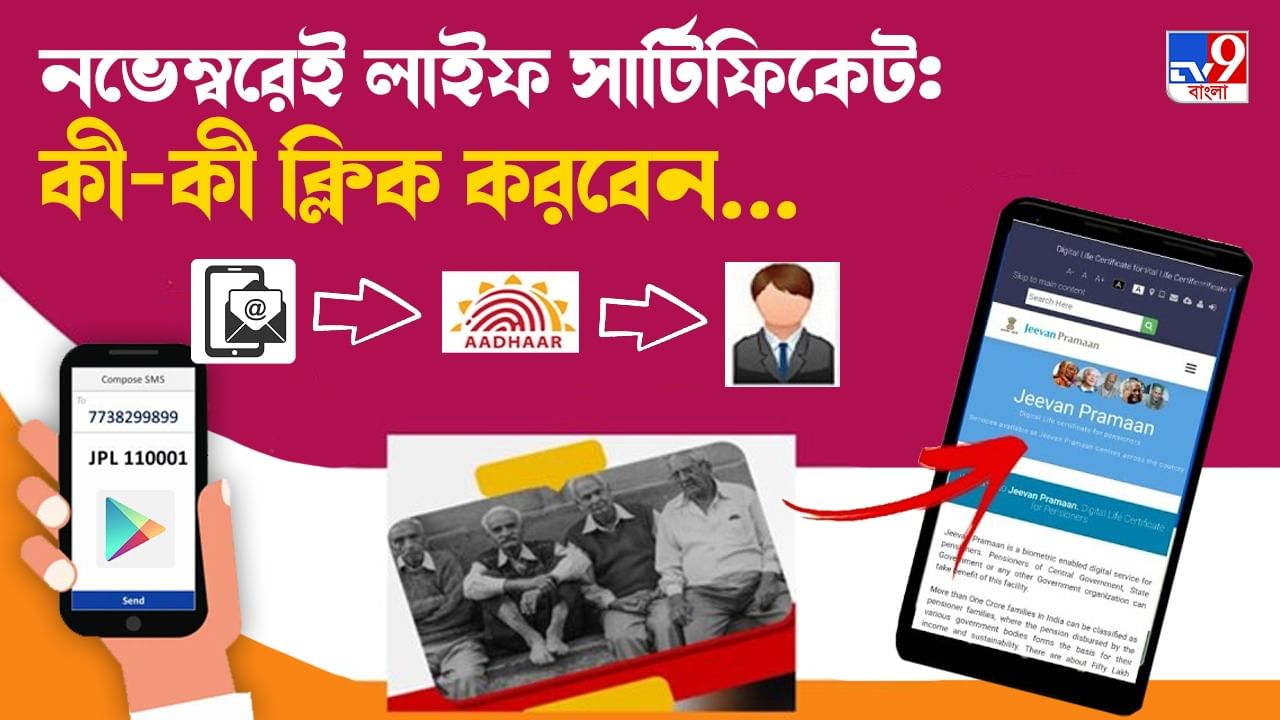 Jeevan Pramaan Face App: Face authentication has been launched to simplify the process of submission of digital life certificate for seniors and super-seniors. That is, digital life certificate can be submitted by verifying it through face photo. Learn how to do it.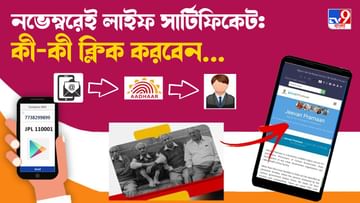 How to submit digital life certificate face to face? Decoration: Abhijit Biswas.
Digital Life Certificate: Pensioners can now get Digital Life Certificate from 'Jeevan Pramand' web portal or mobile application. But the question that will come before that is Digital Life Certificate What? It is actually a digital certificate, which contains various biometric and physical information of Pension Holders as per Aadhaar card. This digital life certificate is issued to pensioners under IT Act of Government of India. In Sahaj Bengali it is the survival proof of pensioners, on the basis of which senior citizens get pension benefits.
Pensioners have to submit this very necessary certificate in the month of November every year. Now the last day to submit this digital life certificate is just around the corner. If one is more than 80 years old, one can submit in October as well. This valid pension withdrawal certificate can be submitted till 30 November. That means there are only 6 days left. That is, the work should be completed as soon as possible. Before that, all the processes should be well known. However, this November 30 deadline will not apply to all pensioners. This deadline is not applicable to those who are getting pension from Employees Provident Fund Organization under Employees Pension Scheme, 1995.
There are several methods of submitting a digital life certificate. But in today's digital age, what could be easier than downloading something from a mobile app or portal in one fell swoop? Till now pensioners had to submit digital life certificate through biometric based portal. But there is no less danger. In biometric authentication, it has been seen many times that fingerprints of elderly people do not match.
Hence, face authentication has been introduced to simplify the process of submission of digital life certificate for seniors and super-seniors. That is, digital life certificate can be submitted by verifying it through face photo. The center is also giving enough emphasis to its promotion. According to media reports, the Central Pensioners and Pensioners Welfare Department is organizing training camps in various states with the help of State Bank of India and Punjab National Bank. According to sources, the first camp was organized in Srirampur last Wednesday, November 23. There many pensioners learned face authentication method and submitted life certificate.
How to Submit Digital Life Certificate through Face Authentication
* First you need to go to Google Play Store.
* You have to go there and download the Aadhaar Face RD App.
* You will get the download link of Life Proof Face app there.
* Click on that link and go to https://jeevanpramaan.gov.in.
* Provide email id.
* OTP will appear there. Enter it in the right place and download the app.
* Aadhaar, e-mail id, phone number should be provided for one time operator authentication.
* Now scan face photo with Aadhaar number.
* The identity verification process of the pension recipient will be completed.
* You will get a proof ID and digital certificate generated.
* Click on the link sent via SMS to the mobile to download the certificate.
* Provide 10 digit proof ID and captcha code.
* Finally the work of downloading the life certificate containing certain information including photo, date of the pensioner will be done.
What will it take?
* First you need an Android smartphone.
* That phone should have at least 4GB of RAM and 64GB of storage.
* 500MB storage free is very important.
* Internet connection required.
* Aadhar number should be registered with the bank, post office or any other institution where the senior citizens have their pension account.
Aspects that need special attention
* A pensioner can download only his life certificate.
* The same number should be registered in Aadhaar and PPO as well.
* While taking pictures, you must make sure that there is enough light around.
* Apart from this, special attention should be paid to eye blinks two to three times while taking pictures.