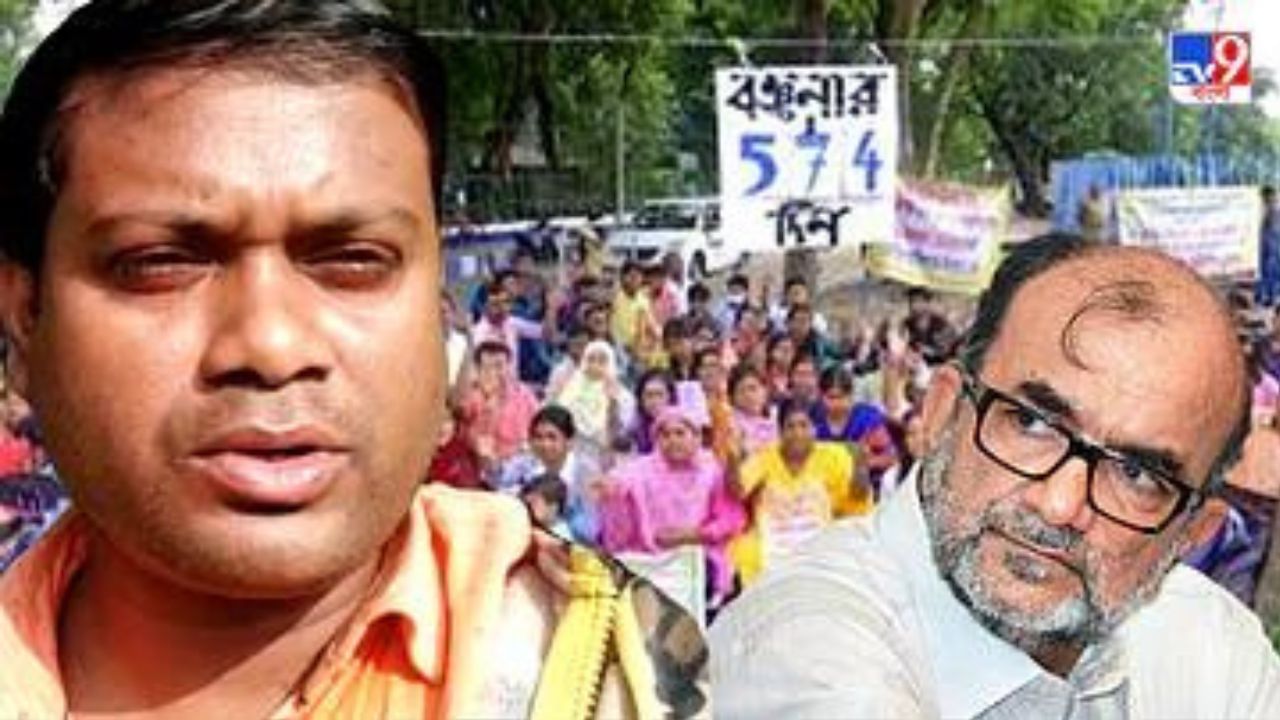 Bikash Ranjan Bhattacharya: Vikasbabu says, "We are still there. We were there for a reason, we are still there for that reason. They are misunderstanding themselves, there is nothing we can do."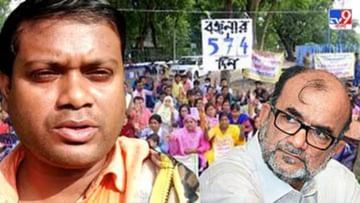 Vikas Ranjan Bhattacharya
Calcutta: Eminent lawyer Bikash Ranjan Bhattacharya has been fighting cases for job seekers for a long time. At the end of a long movement, the schedule of job seekers counseling regarding vocational education, physical education was announced. 1600 Super Numerary Posts were created for Vocational Education, Physical Education job aspirants. But again due to a new case, it was suspended. Lawyer Vikas Ranjan Bhattacharya claimed in the court that this super numerical post has been created in violation of the law. And the job seekers of physical education and vocational education are very upset about that. They are saying, "When one's own people shoot back, it hurts a lot. Today, Vikasranjan Bhattacharya, who fought the legal battle and included us in the panel, is going against us. It is very difficult."
Although Vikasbabu says, "We are still on the side. We stood for a reason, we still stand for that reason. They are misunderstanding themselves, there is nothing we can do." CPM leader Sujan Chakraborty also says, "The government has been trying to mislead the examinees for ten years. Let them not be confused. If there is confusion, it will be difficult for ourselves. Don't put yourself in the wrong place by blaming others."
Job seeker Shampa Mistry came to TV Nine Bangla's What Bengal Thinks Today program and said, "Investigation is being conducted for the sake of recruitment, very good thing. After six long years of struggle, with whom we have come to this place, today it is as if because of some misunderstanding, even after getting the recommendation, getting the appointment is delayed. Those who told us, our demand is fair. We are being deprived. So today when the right path has been opened for us, when we are getting jobs, why this moratorium? Six years are gone from our lives, age is passing." He demanded that the investigation should proceed in its own way, and the appointment should also proceed in its own way.
Referring to Bikash Babu, Shampa said, "He has been with us since 2019. We have come this far by his hand. One request sir, when our right path has been opened today, why is our dream being crushed with a moratorium?"
Lawyer Vikas Ranjan Bhattacharya said about the anger of the job seekers, "This is yet another corruption. Very big corruption. The government is trying to throw these waiting list candidates back into the fray." Note that there is no mention of additional vacancies or supernumerary in the SSC Act. The advocate general of the state has also explained the same. However, job aspirants claimed that some constables were recruited in this way in 2010. They are also citing the examples of Tamil Nadu, Jammu and Kashmir and Kerala. In all those cases, however, there were not enough teachers even if there were schools. That is why additional vacancies were created there.
However, lawyer Firdous Shamim also says that the School Service Commission has given an affidavit on the purpose of creating additional posts. There they mentioned as reasons, giving place to the qualified and saving the employment of those who got jobs illegally. Now the question is, why will additional posts be created to save the employment of those who got jobs illegally? The boy who submitted the white paper, his mark was increased to 55. That was done by the School Service Commission. The person who was responsible for overseeing the recruitment process, said himself, that such illegal activities would be recognized as the reason for seeking additional posts. So what is the use of judicial system, legal system?"
His straightforward statement, only the state government could solve this problem. He said, "The government is still saying that those who got illegal jobs will not get their jobs. Here is the main question. All the jobs of unqualified, illegally employed people will be lost and qualified people will get jobs in their place. If the state government said this? So far has the state government found a single illegal appointment? According to the law, illegal appointment can be cancelled. Cancel that illegal recruitment and give it to qualified candidates. But still not saying a word."
Trinamool spokesperson Supriya Chand, however, says, "There is a complication, noise about their jobs for a long time. Because of whom, for what reason, it is now under trial. But still in those places where mistakes, crimes, faults are seen from the place of the government, the government is not one step but 99 steps ahead to correct them. Our team wants to solve the problem."