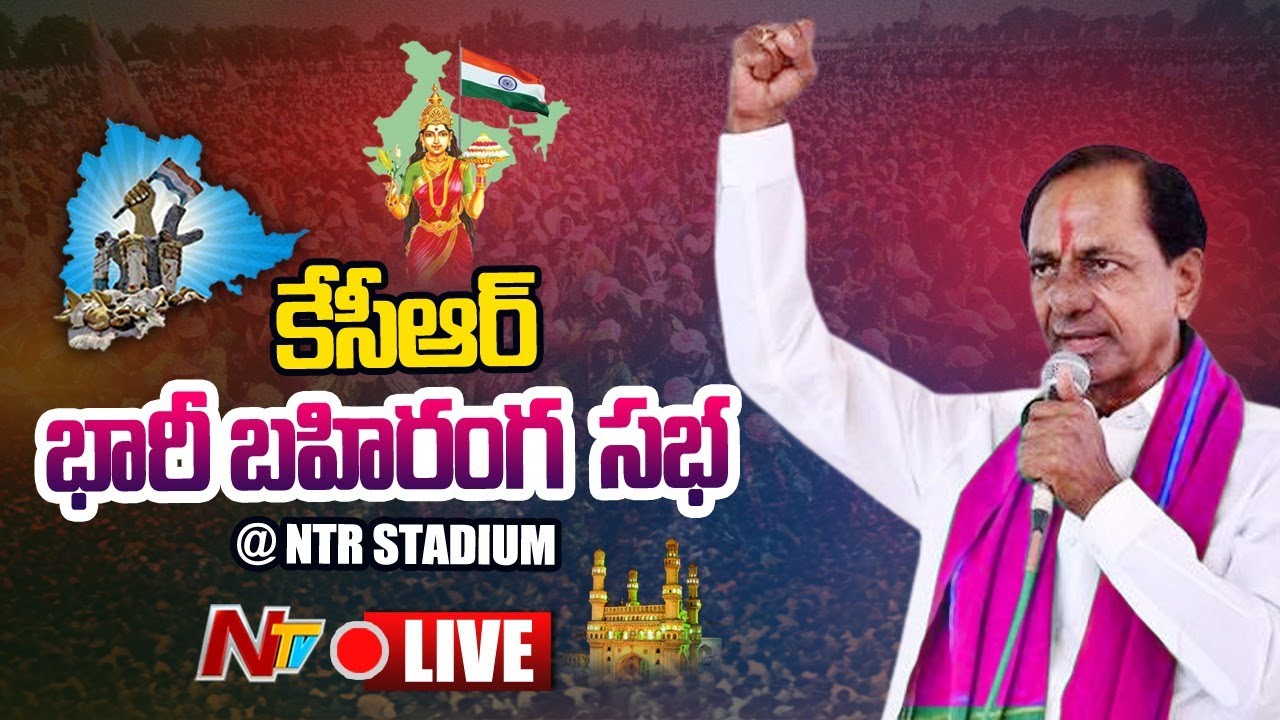 Tribals are showing amazing talent. We will help the students of tribal gurukula in all ways. More gurukulas are started for tribals. We should get the reputation of having educated tribal children in Telangana. We have another good news. Increase wealth..let's share with the needy. We will bring a tribal relative like a Dalit relative. We will start tribal Bandhu for tribal children. Let's start it soon. We should live together without discrimination of caste, race, and religion. A great society must come. We should be divine to the country. If you work on behalf of the people.
10% reservations through special Jivo during the week
We were tired and left. Referring to CS. We will release the bio for a 10 percent reservation within a week. Do you respect this life? Will you make that your gallows? CM KCR said. There are many resources in the country. There is a current. I know how the current was seven years ago. We got the current after hard work. They want to put a meter in the borehole. Shall we install a good meter? Do not put Ignoring easy-to-solve problems. Lakhs of crores are being distributed to landlords through privatization. The water flowing in the rivers should not meet the sea. We have the power to influence Indian politics. The movement for Telangana should come again. Hateful politics should be banned.
We are helping the tribal people
Tribal bodies are identified as gram panchayats where there are more tribals. We are doing justice to many tribals. We are providing Bhagiratha water to those living in the forests. We are providing water to the tribals in Banjara Hills and Jubilee Hills. We provide a three-phase current. We are giving concessions to tribal houses of up to a hundred units. Tribals do not have poisonous fevers. We are providing all welfare programs to tribals. We respect the special language and culture. We have got our state.. that's why we have completed all the programs.
We will give Rythu Bandhu to poor farmers. KCR
CM KCR promised to give justice to poor farmers in the state. Has this government done good work for any section of people? The evil rule is going on. Millions of people's assets are being given to investors. Telangana society should be united. Telangana government is doing many programs. The people of Maharashtra will welcome the National Party. They came to this meeting. Many welfare programs are running smoothly in the country.
What about tribal reservations? Modi Ji?
They came to Hyderabad and are running politics of division. Why tribal reservation is not implemented? Do justice to tribal children. PM Modi's birthday. Ask him with folded hands. Send the President's stamp to our bill. There is a tribal child as president. She doesn't stop. Draupadi Murmu solves this problem immediately. There is nowhere in the constitution that there should not be a 50 percent reservation. Next Tamil Nadu has 69 percent reservation. This House is making a resolution. The reservation bill for tribals should be approved. Are you listening, Amit Shah? Prime Minister Narendra Modi. Can you hear me? What is your obstacle?
I am very happy. KCR
As part of the Telangana National Unity Day celebrations, a huge public meeting was held at NTR Stadium. Minister Satyavathi Rathore acted as the president of the forum. A large number of MLAs, MLCs, ministers, tribals, and Banjaras attended this meeting. The tribals were offered pranams in the tribal language. I am very happy to inaugurate Adivasi Banjara Bhavan, Sant Sewalal at a cost of Rs.60 crores. There are many problems. Let's proceed with a scientific approach. Brainstorming should be done. Give your suggestions and advice. KCR assured that the government will take all kinds of measures.
The tribals are being lied to. Minister Satyavati Rathore
Some people are cheating the tribals. What did the Congress that ruled the country for a long time do? The tribals are not getting the reservation they deserve. They are lying that they will give us if we come. Why was tribal reservation stopped? Why didn't the university give it? Why was Sammakka Saralamma Jatara worshiped by tribals and not made a national festival? Tribals are watching you in their hearts.