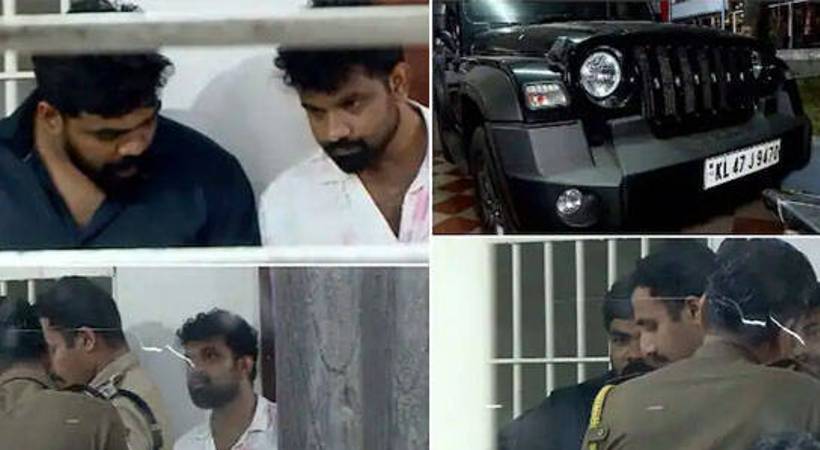 The commissioner informed that the arrest of all the four accused in the case of gang rape of the model in Kochi has been registered. A scientific test is being conducted to find out whether the model was drugged. The victim's friend himself connived at the torture. It is dangerous to see more presence of intoxication in rape cases. Things like whether the accused and the victim were friends are being examined. The commissioner also stated that rape and conspiracy have been charged against the accused.
Chairperson of the Women's Commission P. Satidevi said. Concerns are being raised whether women's safety is being questioned. The police intervened properly in the case. It is a big problem that women cannot travel alone. It is not good for Kerala that women are not safe even in crowded areas. The solution is to strengthen the police system. CCTV cameras will be installed in crowded cities. It's dangerous for DJ parties to turn into debauchery. The general society's attitude towards women should change. Satidevi clarified.
Read Also: Called BJP pro-fascist; Suspension of Assistant Professor
There was a new revelation in the case of a model being gang-raped in a moving car in Kochi. The victim says that it was her friend Dimple who took her to the bar. She reveals that she suspects that some powder has been added to the beer and that a crippled Dolly told her to get into her friends' car.
He was brutally tortured by the trio while traveling in a vehicle. Rapists can be recognized by sight.
After the torture, he was dropped off at the hotel and bought food. She was afraid to respond there.
Veena George, Minister of Health, Women and Child Development, responded that the incident in which a girl was gang-raped in Kochi was shocking. The incident is strongly condemned. Strict action will be taken against the culprits. The Minister stated that he has given instructions to ensure adequate treatment for the girl. The incident took place at midnight yesterday.
The youths who are natives of Kodungallur were arrested. After being gang-raped, the model was dropped off at Kakanate's residence. The model is currently undergoing treatment at Kalamassery Medical College. The model was drunk at the bar at night and collapsed. The incident came to the outside world when the model informed another friend in the morning. Then the police was informed and a case was registered. The accused raped the model while under the influence of alcohol. The police have found that the accused gave a fake address at the pub.
Story Highlights: Kochi rape model drugs scientific test