Many loan apps have sprung up in recent times to support the financial needs of common people. What's more, these micro finance apps are emerging with different names every day. In the past, microfinance institutions used to come to villages and lend.. Agents..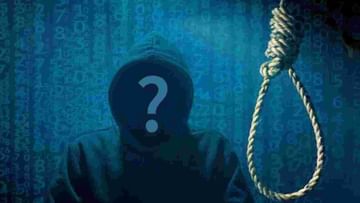 Loan App Harassment (File Photo)
Many loan apps have sprung up in recent times to support the financial needs of common people. What's more, these micro finance apps are emerging with different names every day. In the past, microfinance institutions used to come to the villages and lend, send agents and collect weekly. In any given week, even if one of the groups didn't tie, it was fine for everyone. Fearing the microfinance institutions, if the borrowers in the group did not pay the installments for any week, the rest of the members would adjust and pay. After that, as the harassment of these organizations increased, the government intervened and blocked the activities of micro finance organizations. But times have changed.. as everything is online.. the owners of these companies have taken a new avatar. Online apps with various names are created and loans are granted instantly to those who have financial needs. Catching the financial needs of the poor and middle class people, these organizations do not hesitate to do anything to make money. Finally, students are also granted loans irrespective of their credit score.
These loan apps are especially targeting wage earners. There are many families who depend on monthly salary. There are a lot of poor and middle class people who get salary for one date and wait for another date to come. But at present, due to the increase in expenses for everyone and the decrease in salaries, the income is used up before the end of the month. Due to this, financial difficulties arise in the middle of the month. These loan apps are attracting salaried workers by identifying their needs. Thinking that he is giving money for immediate needs.. then he is charging how much interest, thinking that our needs will be met. Wage earners are borrowing as much as we can without knowing how much we have to pay. The time they give to repay the loan is only one week, two weeks. Noticing that salaried workers need money in the middle of the month, they are planning their business so that they give them a loan and collect the salary on one date. But after a week of taking the loan, you have to pay more than the loan taken through the loan app. If there is delay, they immediately start harassing by making hundreds of phone calls.
These loan apps charge interest for one day's delay and collect the entire loan. These companies are charging a high amount saying that even if the loan is paid with interest, your loan is still not cleared. If the money is not paid, these companies morph the photos and send the borrower's face with nude photos to family members and friends. Unable to bear this harassment, we see people committing suicide every day in some corner of the country. Governments also say that they will take serious action when an incident happens.. But after a few days they forget about it. Especially since these loan apps are registered abroad and do business through online apps, it becomes difficult to take action against them. Even though apps that do not comply with the rules are being banned, the same companies are coming back to the market every day.
Recently, a young man committed suicide in Rajamahendravaram of East Godavari district, unable to cope with the interruptions of this loan app. This is not just an incident. In recent times, there are tens of incidents of suicides in Telugu states, unable to bear the harassment of loan app companies. Actually there are many public and private sector banks in the country. All these are conducted as per Reserve Bank of India (RBI) guidelines. There are many terms and conditions for these institutions to give loans. Considering these rules as a little trouble, many people take loans in online apps and end up committing suicide. If you take loans from banks and pay the interest properly, it is enough if you renew it within the maximum limit imposed by the bank. No bank representatives are as harassing as loan app companies. But to get bank loans we consider our financial ability and credit score. Due to this, many people feel these rules as a burden and get cheated by taking loans in online apps. Before they realize that they have been deceived, they are going to take their lives. Even now, there is a need for the central and state governments to respond immediately and take strict action against the institutions that are harassing and charging high interest rates against the rules.
People also get used to financial discipline and when they face financial difficulties, it is better to take loans from institutions that run according to the guidelines of the Reserve Bank. TV9 Telugu urges you not to ruin your golden future by taking loans on online apps with the intention of giving money immediately.
Check out more national news..