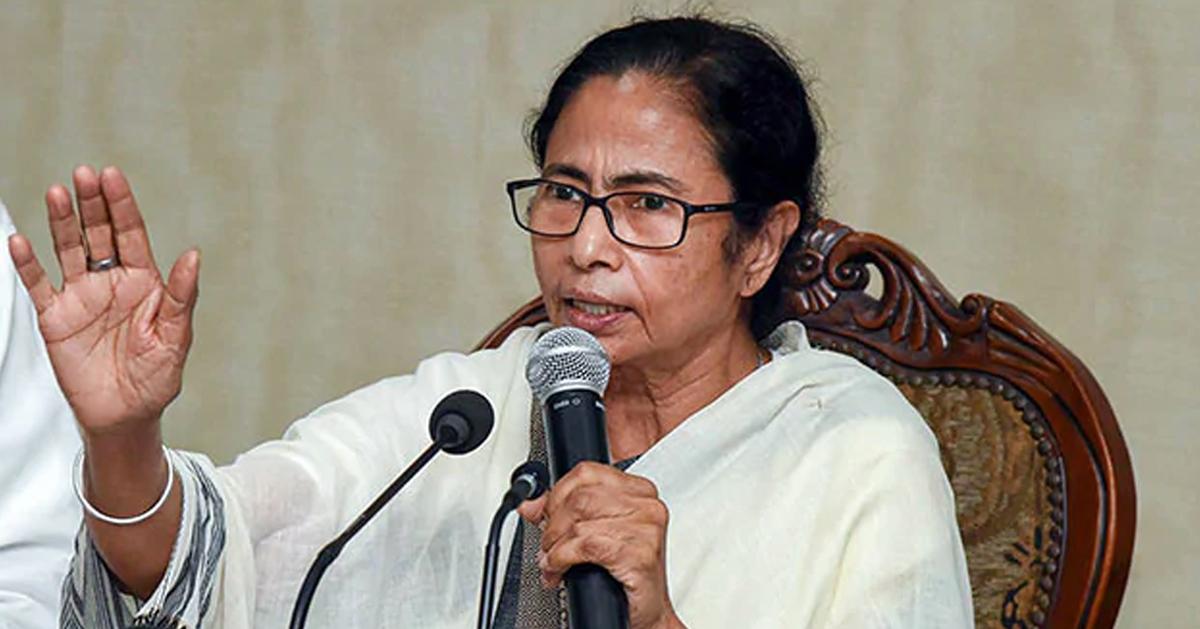 national news
Make sure your name is on the voter list if you don't want to be jailed under the guise of citizenship law: Mamata Banerjee
Kolkata: West Bengal Chief Minister Mamata Banerjee has appealed to the people to ensure that their names are in the voter list if they do not want to be caught under the guise of the National Register of Citizens Act.
Mamata's reaction was during a ceremony to distribute land titles to marginalized families in all districts of Bengal. 4701 licenses were handed over in the event.
" Make sure your name is in the voters list. Or you will be sent to detention camps in the name of NRC. It is shameful," said the Chief Minister of Bengal.
Mamata also talked about the forced acquisition of land by the Airport-Railway authorities. "Evicting anyone without ensuring proper compensation and rehabilitation will not be allowed in Bengal," Mamata said.
The chief minister called upon the people to protest against the seizure of land by force and promised them that the Bengal government would be with them.
Earlier, Mamata had come out with severe criticism against the BJP-led central government on the issue of GST. Mamata accused the Narendra Modi government of withholding the dues of goods and services tax due to Bengal and funds under various central schemes.
"Funding of the 100-day employment guarantee scheme must be provided. However, I went and met Prime Minister Narendra Modi a year ago regarding this issue. Shall I now fall at your feet and beg?
Are we living in a democratic country under BJP rule? Or has India become a 'one party' country? Give us our due. Or get rid of GST itself.
You will pay us the arrears of the Employment Guarantee Scheme. If that is not possible, leave your Prime Minister's chair and go," said the Chief Minister of Bengal.
Mamata Banerjee warned that the central government is threatening to cut off funds to Bengal, and if so, they may also cut off GST. Mamata said this in response to Suvendu Adhikari, who left the Trinamool Congress and joined the BJP.
Suvendu Adhikari had earlier said that in view of issues like corruption, the Center would freeze the funds provided to Bengal on various projects.
"If Bengal continues to be insulted, one day all these politicians will become Sampoojs. Bengal is one of the leading states when it comes to implementing these schemes.
You cannot collect tax from here and at the same time withhold our statutory dues. If the claims are denied and the dues are withheld, we should take to the streets and protest," the Bengal Chief Minister added.
Content Highlight: West Bengal CM Mamata Banerjee says to ensure name on Voter List to avoid detention under Citizenship Law