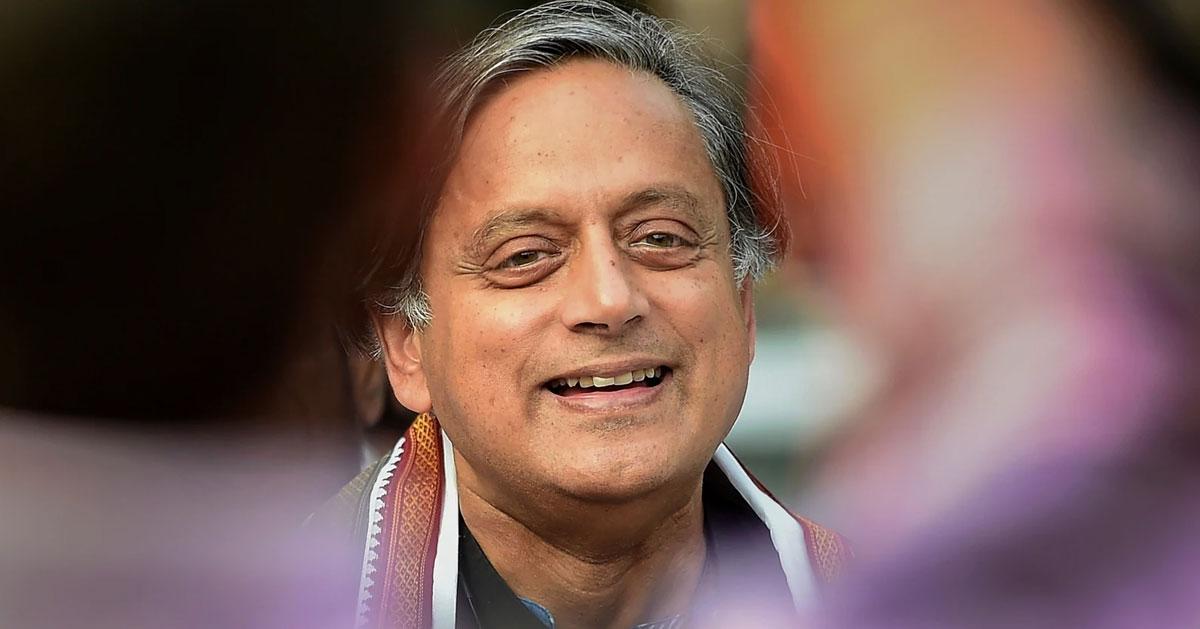 Kerala News
Mannam Jayanti and Tharoor, along with the Malabar tour; Getting ready to step into Kerala politics
Thiruvananthapuram: Shashi Tharoor received a huge acceptance among the party workers after a strong contest in the AICC elections. Tharoor is preparing to tour Kerala with various programs and meetings to utilize this in Kerala politics as well.
As part of this, the NSS leadership has confirmed that Shashi Tharoor will inaugurate the Mannam Jayanti conference to be held on January 2 at the NSS headquarters in Peruna.
The most important function of the Nair Service Society is the Jayanti celebration of the founder Mannath Padmanabhan. This year the 146th Mannam Jayanti celebration is taking place. This is the first time that Tharoor has been invited to such an important conference of the NSS.
Opposition leader V.D. Satheesan and NSS General Secretary G. It is interesting to note that NSS has invited Shashi Tharoor to their important function in the midst of the heated public war of words between Sukumaran Nair.
The Mannam Jayanti conference is the main event in the southern districts of Tharoor, who participates in various programs in three districts of Malabar from 20. Palail K.M. Tharoor will be the chief guest for Chandy commemoration too.
Meanwhile, Tharoor's programs in the northern districts will begin from Sunday. Tharoor will also participate in events organized by Indian Lawyers Congress and Calicut Chamber of Commerce. Tharoor will also deliver a lecture in Kozhikode on the topic of 'Sangh Parivar and challenges faced by secularism'.
Unlike the Kerala leaders, M.K., who declared his support for Tharoor in the Congress presidential election. Raghavan MP is coordinating his tour of Malabar districts. Kozhikode MT on 20th morning. It started with a visit to Vasudevan Nair.
That same day senior Congress leader K.P. Unnikrishnan and Mathrubhumi MD MV. Shreyams Kumar's residence will also be reached. Kanthapuram AP on 22nd. Tharoor is also seeing Abu Bakar Musliare.
On the morning of the 22nd, Tharoor reached Panakkad Kodappanakal Tharavat, Muslim League State President Sadikhali Shihab and Muslim League National General Secretary P.K. Kunhalikutty will also be seen. It will also reach Malappuram DCC on the same day.
The League is of the view that the UDF should make maximum use of Tharoor, who can attract young voters. The League is also of the view that Tharoor's presence should be used in the next Lok Sabha and Assembly elections to the benefit of the entire Kerala. It is in this context that his visit to Panakkad is noteworthy.
At the same time, Tharoor, who contested in the Congress presidential election, did not receive any significant support from the Congress leadership in Kerala, but it was estimated that out of the 1072 votes he got, around 100 votes came from Kerala. It is indicated that KPCC's move is to use Tharoor's public acceptance in a way that will benefit the front and the party without expressing any public objections to his current moves.
Content Highlight: Shashi Tharoor MP to be active in Kerala politics