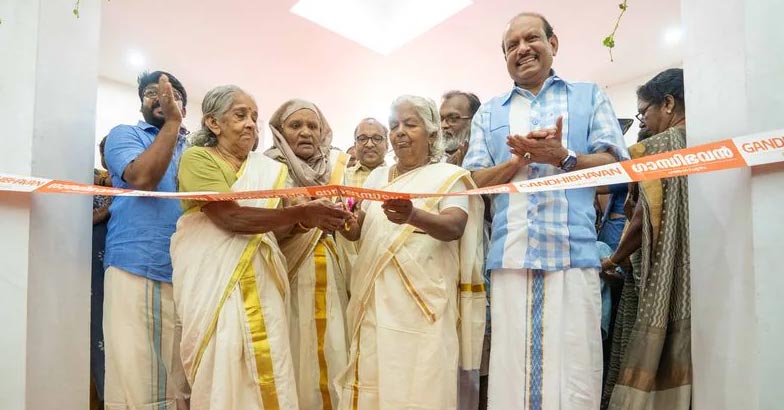 Pathanapuram: Businessman MA Yousafali gifted a house of love to the mothers of Gandhi Bhavan. Yousafali has once again become a role model by setting aside her own savings to build a house of love for her mothers.
Ammas own a multi-storied building built by Lulu Group Chairman MA Yousafali at a cost of more than fifteen crore rupees for the Ammas of Gandhi Bhavan. MA Yousafali unveiled the plaque in the presence of Gandhi Bhavan Secretary Punalur Somarajan in a simple ceremony at the temple. Then both of them entered Gandhi Bhavan along with their mothers Ammini, Hausat Bivi and Ponnamma. The mothers cut the ribbon and inaugurated the building.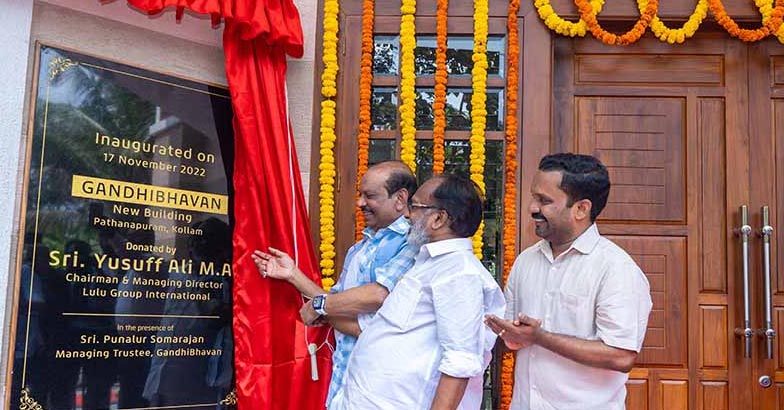 The housewarming ceremony was completed when Yusafali and Punalur Somarajan took the mothers, Malathi and Baby Sujatha, who were in wheel chairs, to the nearby room.
MA Yousafali told the media that he does all good deeds from his heart and the new building for mothers is one such. He will pay around Rs 1 lakh monthly to Gandhi Bhavan for electricity and other maintenance work in the building. He said that the system has been put in place in such a way that it will continue even after his death. Yousafali informed that a similar building will be constructed for the fathers who are inmates of Gandhi Bhavan.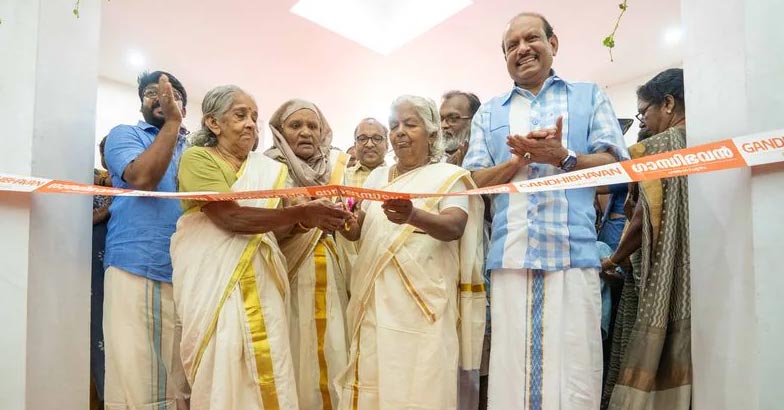 The building, which started construction on May 4, 2019 with the laying of the foundation stone, has all the latest amenities. Adjustable side rail beds for mothers, furniture, two lifts, laboratory, pharmacy, library, recreational facilities, prayer rooms, dining hall, special care facilities for inpatients, doctor's examination rooms, intensive care units, modern toilet blocks, waste treatment systems and office systems.
Read Also: Neck-deep soil, difficult to even breathe: Sushant's life was saved by quick rescue; Congratulations to the Chief Minister
It can accommodate 250 people at a time. All the construction works were under the direct supervision of MA Yousafali. The building has been built in an area of ​​forty thousand square feet on one acre of land near the Gandhi Bhavan Shelter located on the banks of the Kalladayar in Pathanapuram Kundayam.


Yousafali has been holding inmate mothers since he visited Gandhi Bhavan in August 2016. Seeing the difficulties of the mothers and the limited space, he was convinced and decided to build a new building with all the facilities for the mothers.
During the last six years, including during the Covid crisis, Yousafali has also provided more than seven crore rupees for the treatment and food of the mothers and other inmates of Gandhi Bhavan. Onam, Ramzan, Vishu and Christmas, these caring mothers are sought after.