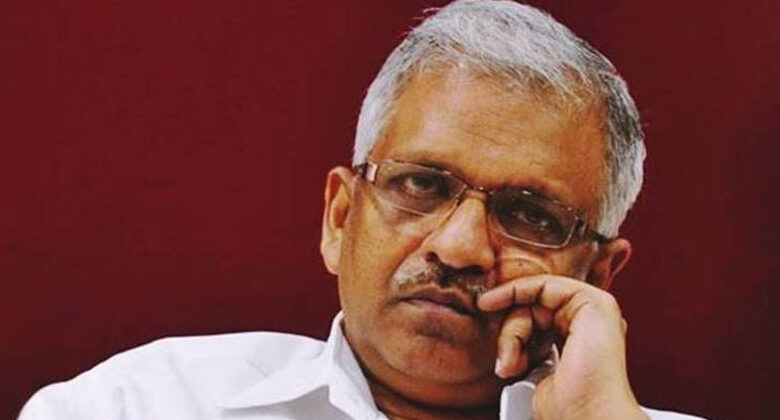 Thiruvananthapuram: CPM leader and Khadi Board vice-chairman P Jayarajan said that he is not in a condition to live in fear of getting a bullet after crossing the car he is buying and when the RSS men stormed and cut the handcuffs and shackles, the only shield he had was a cane chair.
He was responding to the news that P Jayarajan is buying a high-security car through his Facebook post. P Jayarajan said that anything against the CPM is news to the media and now the spearhead of the media has once again turned towards him.
Full version of P Jayarajan's Facebook post;
Anything against CPM is news for the media. Now the media spearhead has once again turned on me. Allegedly buying 'bullet proof luxury car' at government expense. All you have to do is say that you do not deserve to answer those who spread the news using as many imaginations as possible. For those who want to know the facts, let me say this.
Ronaldo now owns the record of the player with the most followers on Instagram
I see any position, including the Khadi Board, as responsibilities assigned by the party. As part of their execution, long journeys are often required. Vice Chairman has been using Innova for the past ten years. Due to age and use, the vehicle has come to the point where it needs to be replaced.
The car, which had to be constantly repaired, was unable to reach many places on time. It is in this condition that permission to buy a new vehicle is obtained. Permission has been given to buy a vehicle worth a maximum of Rs 35 Lakhs (note, not necessarily Rs 35 Lakhs, but a maximum price of Rs 35 Lakhs). A new car is needed instead of an old car that is constantly breaking down and suffering from travel problems. That's all there is to it.
Cocaine worth Rs 20 crore seized in massive drug bust at airport
Then, Bulletproof. When the RSS men stormed into my house one Thiruvanna day and handcuffed me, all I had as a proof shield was a cane chair. P Jayarajan, who is still alive among you, is the rest of what he defended with it. So I don't have to live in fear of a bullet passing the car I'm buying.
Bullet proof is good, but not. Any Malayali who knows me will understand this. The workers in the traditional industry of Khadi survive today with the support of the LDF government. Khadi workers, who were without work and wages during the Covid pandemic, are getting it today. It is the result of the work done by the board with the support of the government.
Musk begins second phase of layoffs at Twitter, more employees out
During this last Onam, a special assistance fund of Rs.1 crore and thirty two lakhs was allotted to the Khadi workers. Khadi clothing marketing has gained strength due to the support provided by service organizations and social organizations. This sale will also be held during Christmas and New Year. The anti-left media is requested not to make the poor khadi workers drink porridge by creating a fake news that the vice-chairman is a bullet-proof car.
The right-wing-communal media is making these pretentious statements are unsuccessful attempts to put dust in the eyes of the Malayali. The Left has more important awareness than you do about Kerala's economic status and needs today. That is why the Left is ruling Kerala by overcoming any such false propaganda. At least that much is good to remember.