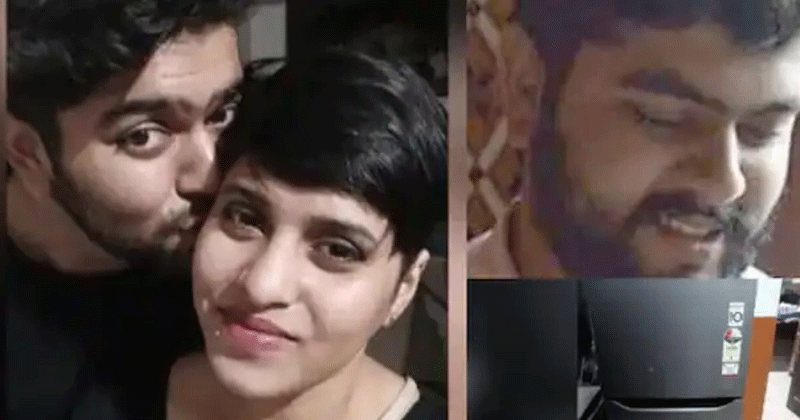 New Delhi: Police with more revelations about the brutality of accused Aftab in Shraddha Walker murder.
After killing Shraddha, Aftab removed the intestines and other internal organs to remove the stench from the dead body, police said.
Also Read: Tata Group Knows New Moves To Bring Three Airlines Under One Roof
The police say that Aftab did this because the neighbors would get suspicious if the smell emanates from the house. According to Aftab, the organs were put in a plastic bag and dumped in landfills across the state. Police said that most of them were eaten by stray dogs or completely rotted.
The accused confessed that after cutting Shraddha's body into pieces, she burnt her face so that she could not be identified and searched the internet for ways to bury the body. It was earlier revealed that Aftab read about the mutilation of human bodies after being inspired by the popular American crime show Dexter.
Aftab Amin Poonewala killed his live-in partner Shraddha Walker on May 18. After the murder, Shraddha's body was cut into 35 pieces. Aftab also bought a big fridge to store it. Over the next 18 days, Aftab left his body parts all over Delhi. He had left home at 2 am for this.
Shraddha and Aftab were employees of a call center in Mumbai. It was there that they fell in love and started living together. Shraddha's family was not at all interested in this relationship. That's why both moved to Delhi. Later their residence was in Mehroli. The family knew about Shraddha's whereabouts through social media. But suddenly the updates stopped. That's how Shraddha's father came to Delhi. But after not being able to contact Shraddha, a complaint was lodged with the police.
Aftab had told the police that her insistence on marrying Shraddha led to the murder. Aftab said that the two used to fight over this and when things got out of hand, Shraddha was killed.
Even after committing the crime, Aftab had relationships with several women through a dating app. Aftab has also admitted that while he kept Shraddha's severed body parts in the fridge, many women used to visit him at his house.
After days of searching in Chhattarpur, Shraddha's thigh bone has been found by the forensic and police team. It has been sent for forensic examination to see if it belongs to Shraddha. The police are checking the two places where garbage was dumped from the truck where Shraddha's clothes were thrown.