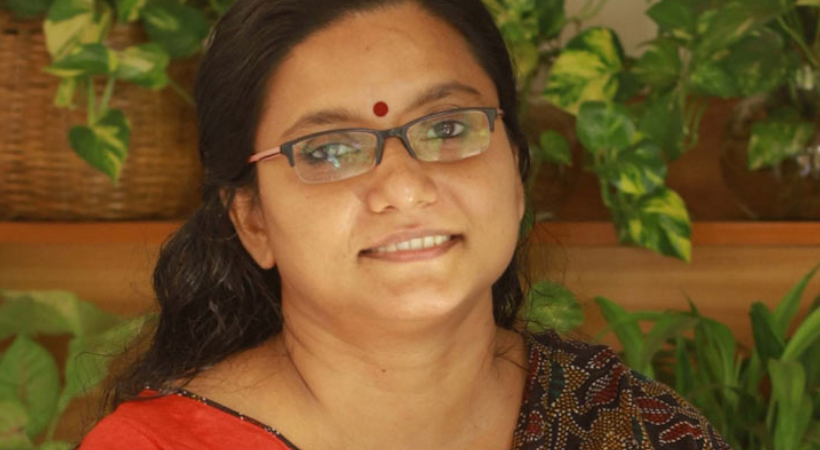 Priya Varghese posts again on Facebook against the cancellation of appointment in Kannur University by the High Court. Priya Varghese wrote in a Facebook post that what is actually going on between Joseph Skaria and one Priya Varghese is just a fight for a piece of bread.
Full version of the Facebook post
Actually, the story of one Joseph Skaria and one Priya Varghese who went like cats in old grandmother stories for a piece of bread and came back without getting any bread is being compared by the government as war for party war Vs war for generations. Let me ask my police officers one thing. K. The relationship between Ragesh and him is not a father-daughter relationship. It is only an agreement to live together and if any one of us terminates that agreement, then the scope of giving you the story of being the wife of the top man in the Chief Minister's office will end with that. Or that's all there is to your story.
Not that anymore K. K. Let's say Ragesh, a party member, has been expelled by the party. Even then the storyline will break. In this movement from Palora Mata to Pushpan, K. K. You know that Ragesh is someone who can fall like a flower at any time without putting on the glasses that you can buy in any of the schools you attended. But the original vision cannot be lost. Just saying that.
The dispute was over the rank list of an interview held on November 18, 2021 – not actually the interview but the short list. (The appointment and the appointment order did not even happen – don't be misled by the media language) Priya Varghese has nothing to be sad about. He is currently a monthly salary earner of Kerala Govt, not the wheel of Ponnu Tampuran. A person who joined the job as an Assistant Professor in 2012 has no need to seek a new appointment to become an Associate Professor, if he is still alive. And one of my fascinations with playing this game is that I've always loved beating these pushers. When I was ready to retire, a person who was not even an associate professor came to the channel when I heard him boasting that there will be no historians in Bhumi Malayalam who have not read my history thesis. A feeling of being like oh wow. As someone who has made a firm decision not to participate in any competition now or in the future involving the children I have taught, or children their age, none of these moral issues stand in the way of this fight. And I was the only woman in that rank list. Kannur itself has many female Malayalam teachers whom I admire Dr. R. Like Dr. Rajshree. Like Jisa Jose. I think I got shortlisted because none of them applied. This is what Priya Varghese has to say about this.
But as a student who has studied Pedagogy at postgraduate level, still interested in learning, I have some doubts.
*What is meant by teaching?
*Greater India is home to tuition institutions whose turnover exceeds the annual budget of many of our universities. What are the five differences between these tuition institutions and universities?
*College teachers have never been called teachers by any education commission, they are named as lecturers, assistant professors, etc. in the documents.
These questions were answered by a Priya Varghese and K. K. Ragesh's steps are not meant for prayer.
Read Also: Kannur University will not appeal the verdict against Priya Varghese; Emergency syndicate meeting today
Dr. who was also a teacher for a long time. M. A few days before Sathyan took charge as the director of the Kerala Language Institute, he saw that the premises of the language institute were overgrown with forest and decided to clean it up. Onam was approaching. Mashapo, let's put a suggestion and make this cleaning work a part of the Onam celebration program, money and profit for the institute which doesn't even have enough funds to publish a book, happiness and profit for us employees. We forgot about Mash's deal and you made it a celebration. A. P. Here is the half-day steamed scene from iScore. Ummm to all who expressed love, sympathy and solidarity.
Story Highlights: Priya Varghese Facebook Post