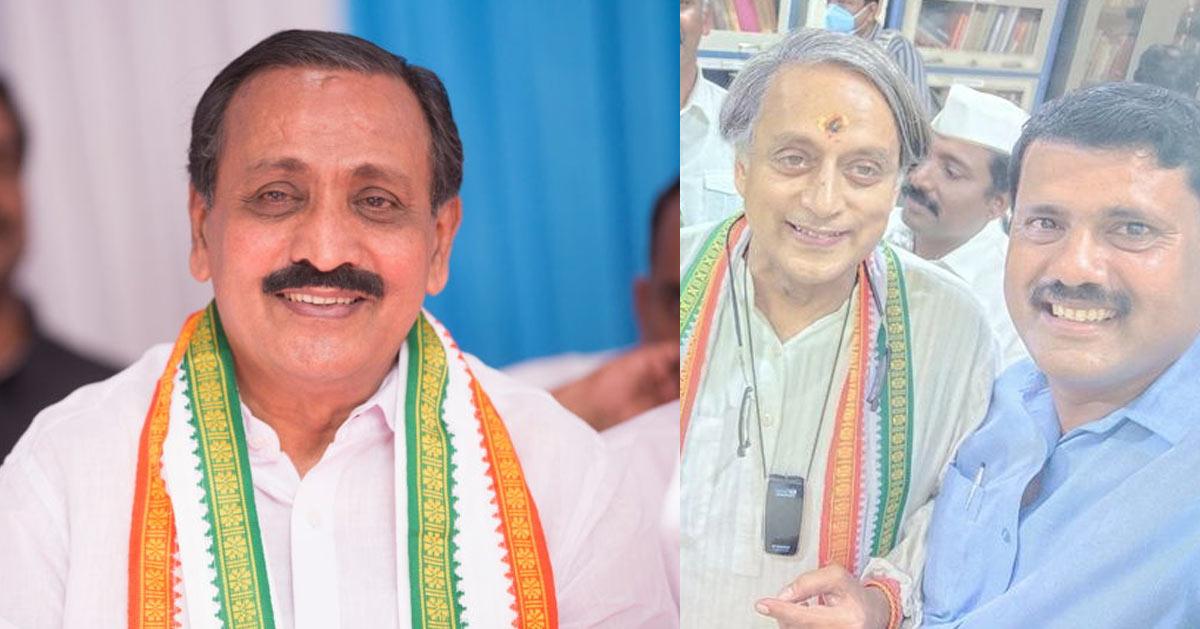 Raghavan says that he joins hands with those who said that there is no program against Sangh Parivar; Rijil not afraid to participate in Tharoor's event; KP Held at Keshav Menon Hall
Kozhikode: K.P. The Congress top leadership intervened and stopped the program on Sangh Parivar and Challenges to Secularism, which was to be organized by the Youth Congress District Committee at Kesava Menon Hall.
The Youth Congress withdrew after the suggestion came on Saturday evening. With this, Jawahar Youth Foundation was organizing the event.
MK said that the KPCC should appoint a commission of inquiry to investigate the fact that the Youth Congress withdrew from organizing the event in which Shashi Tharoor was participating. Raghavan MP spoke at the event.
I don't understand why the program was banned. AICC to Sonia Gandhi and Rahul Gandhi on the issue. Chairman Mallikarjun Kharge and KPCC. President K. Raghavan said that Sudhakaran will also file a complaint.
He is ready to hand over all the information he has about the withdrawal of the Youth Congress to the commission. Raghavan also pointed out that if the commission is not appointed, this issue will have to be discussed at party platforms.
"The challenges faced by Sangh Parivar and secularism is the most important issue to be discussed these days. Rahul Gandhi should go to Maharashtra and think about what exactly he said about Savarkar. If the organizers say that there is no platform to talk about such a topic, I will fold my hands and pray in front of them. I am requesting them not to repeat this.
Who spread the word on social media that the event was cancelled? I want a commission of inquiry into this. If so, I will certainly provide the evidence I have. If the commission of inquiry is not set up, I will raise the issue in number of party platforms.

I am reminding you one thing, Vishu will not be paralyzed if he is killed. The whole world is waiting for someone like Tharoor to act. Tharoor is a man whose language no one can match.

I know many people in Europe have been waiting for months for his program. He knows how to talk about any subject above the earth and under the sky. His speech is like the water flowing in the river Ganges.

I am very saddened to hear that such a program of Tharoor's has been cancelled. That is how I approach Jawahar Youth Foundation. I am convinced that Jawahar Youth Foundation is not a paper organisation,' M.K. Raghavan said.
Kozhikode DCC Raghavan also raised indirect criticism against the President. Responsible DCC of the district. The program was decided after consulting the leaders. K. Sudhakaran and K. Raghavan also said that he welcomed Muralidharan's statement that Tharoor was not banned.
Shashi Tharoor's response to the issue was that whoever tried to stop such a program should be found. MK wants investigation. Raghavan supports what he said. Place M.P. Tharoor said that Raghavan has the right to ask for an investigation.
Youth Congress leader Rijil Mackutty, who participated in the event, said that they will welcome Shashi Tharoor in Kannur. There is no fear that something will happen if you participate in Shashi Tharoor's program. Rijil Makuti said that it is a responsibility to participate in the program against Sangh Parivar.
CONTENT HIGHLIGHT: MK Raghavan says that he joins hands with those who said that there is no program against Sangh Parivar; KP Held at Keshav Menon Hall