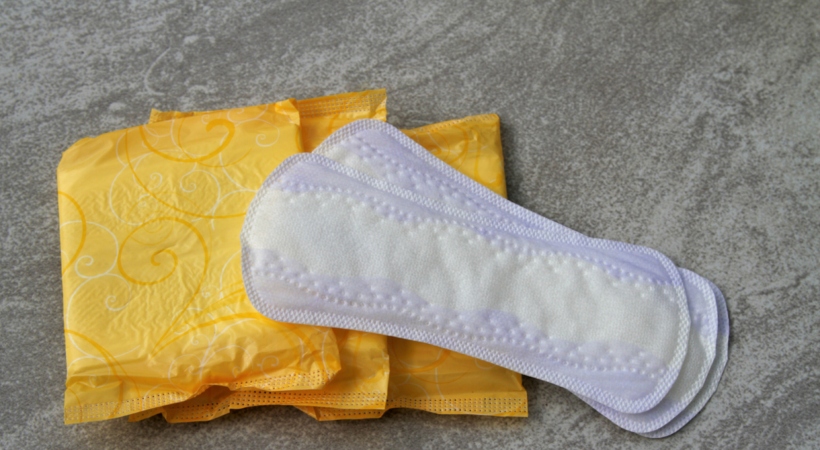 Study shows use of highly hazardous chemicals in leading sanitary pad brands sold in India. The study was conducted by Toxic Link, an organization based in New Delhi. The study found that many sanitary pads in the market in the country contain carcinogens, reproductive toxins and endocrine disruptors. These can cause serious problems in women, from allergies to infertility and cancer, according to the study. (Popular Sanitary Pads Sold in India Have Harmful Chemicals Cause Serious Health Issues: Report)
Toxic Link published a study titled Wrapped in Secrecy on Monday. The study team found the presence of chemicals called phthalates and volatile organic compound (voc) in many sanitary pads sold in India.
Folates are chemicals used to soften and soften the product. It is a chemical that has been used for ages in various plastic products. The study found that two of the best-selling brands in the country contained six types of folates. The pads contain between 10 and 19,600 micrograms per kg of this chemical.
Read Also: Is heartburn bothering you? Take care of these things to control
Folates can even cause endometriosis, a condition that can lead to infertility in women. Folates also lead to pregnancy complications, insulin resistance, high blood pressure, etc.
Researcher Preeti Mahesh, who was part of the study team, stated that the study does not intend to establish that women only come into contact with falates through sanitary pads. But they stated that vaginal cells are more at risk than other cells.
Volatile organic compounds are another highly hazardous chemical used in sanitary napkins. These evaporate easily. VOCs are widely used in perfumes, paints, and air fresheners. VOCs are used to flavor the pads. VOCs can cause everything from fatigue, fainting, anemia, and skin diseases to kidney disease and liver disease. And this chemical may also harm brain function.
Read Also: Do you take pills to delay menstruation? Do you know about its terrible side effects?
Sanitary pads in India use three times the amount allowed in Europe for the use of chemicals in menstrual products. It is also a worrying fact that no such limits have been fixed in India. Read the full study report prepared by Toxic Link:
Story Highlights : Popular Sanitary Pads Sold in India Have Harmful Chemicals Cause Serious Health Issues: Report