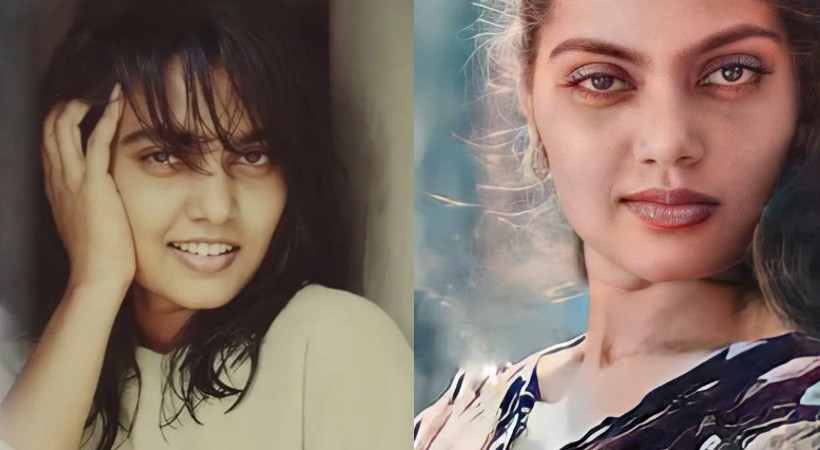 Wide-eyed, captivating smile and intoxicating beauty, this is how Vana Silk Smitha, the actress who took the South Indian film world by storm in the eighties, can be described. It can be said that films released in the 80s and 90s that did not include Smitha's song scenes were rare. In his acting career spanning 17 years, Silk appeared in more than 450 films in Malayalam, Tamil, Telugu, Kannada and Hindi languages. The one who spread so much intoxication with her steps and poses on the silver screen, the memories of that silk are 26 years old today.
But Smitha's real life was ahead of film life. Madaka Rani was born on December 2, 1960 in a village called Elur in Andhra Pradesh. The name given by the parents is Vijayalakshmi. There were many financial disadvantages in the house. Because of that, Silk Smitha had to leave her studies in the fourth grade.
Then the marriage, even though she was married at the age of fourteen, the relationship did not last long due to the harassment of her husband and family. In 1979 Vijayalakshmi Lakshmi entered the cinema at the age of nineteen through the Malayalee Antony Isman's Inaye Pekhi.
Smitha had no predecessors, successors, who took the audience with her steps and appearance on the silver screen. Smitha's mentor in the film is director and actor Vinu Chakraborty, who once met Smitha near AVM Studio. It was he who led an Andhra girl named Vijayalakshmi to the world of cinema. Vijayalakshmi was also given the name Smita by Vinu Chakraborty. Karna, the wife of Emperor Vinu, taught English to Smitayak, who was not proficient in English. Karna himself provided facilities to learn dance and acting. Silk's foray into cinema was as a touch up artist. Soon from touchup to the big screen through small roles.
Vandichakram, released in Tamil in 1980, was the break in Smitha's film career. The director gave the name Silk to the character in that film. The character Silk, who has very bad characteristics, later became a part of Smitha's name. Smitha thus became 'Silk Smitha'.. With Vandichakra becoming a big hit, many opportunities came in search of Smitha. But all were similar characters. The turning point in Silk Smitha's career was the Rajinikanth film 'Moontru Mukhaak' released in 1982. With that film, Smima was hailed as the intoxicating beauty of South Indian cinema. Smita made the name meaningful with her bold attire and intoxicating dance sequences. Vijayalakshmi Lakshmi entered the cinema at the age of 19 through Inaye Pekhi directed by Malayalee Anthony Isman.
Although she was cast in glamorous roles, Smitha's acting skills were noticed in many films. The serious characters played by the actor even won critical acclaim. Smita became one of the busiest stars in the 1980s. The fame grew to such an extent that the producers had to buy their dates and start shooting the film. That was Smitha's fan value. Although she was a busy actress, Smithaya had very few personal relationships. She was generally quick to anger. Their outspoken nature often portrayed them as arrogant.
Despite her lack of education, Smitha's ability to speak English fluently surprised even her colleagues. Undoubtedly, it was Vinu Chakraborty and his wife who enabled a girl from a rural background with little education to reach all the glory of a movie star.
Smitha never regretted her decisions in her film career. The star, who firmly believed that the responsibility for the decisions he took was his alone, had no particular complaints. Colleagues describe Smitha as a soft-spoken child-like person.
Read Also: Sushant today, Silk Smitha then; The cause of death for both was the same; Silk Smitha is ignored even as she clamors for Sushant's killers
On September 23, 1996, South India's beauty queen Soundarya Rani was found dead hanging from a rope in her house in Chennai. Even though the post-mortem said it was due to hanging, many mysteries were raised in Smitha's sudden death. Although many people put forward many reasons such as loss due to the production of the film, depression, the question of what really happened still remains.
Story Highlights: Silk Smitha Death Anniversary