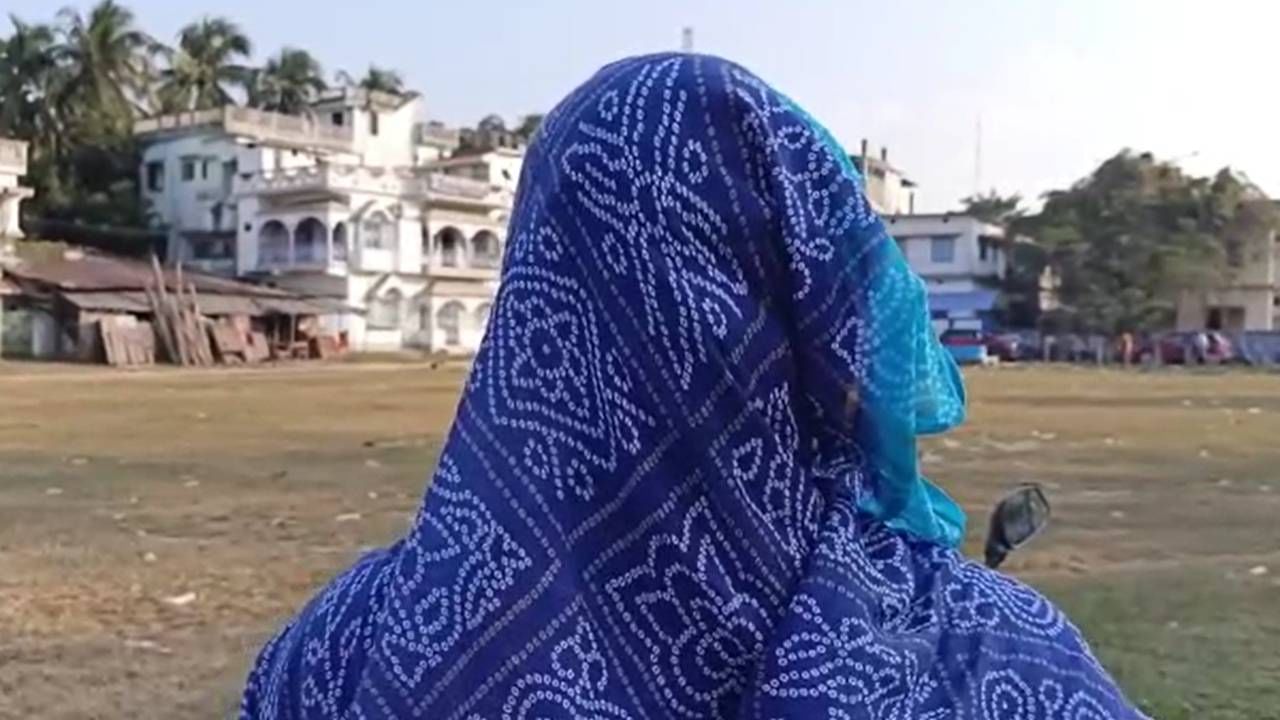 South Dinajpur: Asha worker's bad job offer, rape threat against Trinamool leader if she doesn't agree.
Tapan: The Trinamool leader has been accused of giving a bad proposal to the party worker's wife in the name of giving her a job. It is alleged that the husband was first arrested in a false case because he did not agree to the leader's bad proposal Even later the woman was threatened in various ways At present, the woman has left her father-in-law's house in fear of her life and is staying at her father's house. Meanwhile, both the woman and her husband are known to be Trinamool activists. The woman has already lodged a written complaint with the District Superintendent of Police The sensational incident took place in Hansnagar area of ​​Gofanagar village panchayat of Tapan block of South Dinajpur district. Accused Trinamool leader Rezaul Haque. Meanwhile, the district BJP (BJP) has joined in this incident. On the other hand, the district Trinamool leadership claims that Trinamool has nothing to do with it. However, the accused denied the entire incident.
It is known that Rezaul Haque, a resident of Hansnagar area of ​​Gofanagar village panchayat of Tapan block, is known as a Trinamool leader in the area. Rezaul's name is also included in the Tapan Block Trinamool Committee published by the District Trinamool. An allegation has been made against Rezaul Haque of calling a woman of this area on the night of October 27 and giving a bad proposal. He even promised to give him the job of Asha Karmi if his proposal is accepted. The woman's husband was accused of framing her in a false case a few days ago as she did not agree to the proposal. The threat is still coming. The woman lodged a complaint against the accused Trinamool leader at Tapan police station on 7th. However, the woman said that she was not given any evidence of the complaint in the book even though she complained. After that, he approached the Superintendent of Police on Friday.
However, District Superintendent of Police Rahul De said that he has not yet received the charge sheet You will look into the whole matter when you get it. In this regard, BJP Jail General Secretary Bapi Sarkar slammed the Ghasful camp and said that it has now become the culture of Trinamool. Trinamool is used to this culture today. Trinamool leader gives bad proposal to his party worker's wife. Her husband was arrested for not complying with that proposal Trinamool is running this anarchy not only in South Dinajpur but in the entire state.
Regarding the incident, the woman said, "Since my husband is not at home, he calls me at night and makes various bad suggestions." He says that if I make a relationship with him, I will give him a job as an Asha worker. I will give money There will be no shortage in the whole life. Trinamool leader Rezaul gave this bad proposal. For not agreeing to his proposal, my husband is being hanged in various ways and handed over to the police station. He also threatened to rape. My husband is at home now. The police caught him. now left I'm scared at my father's house. I first went to Tapan police station. But, no receipt was given even after the complaint was made. That's why I want to complain to SP and take legal action. But we were at the grassroots." The woman said that she also has the call recording of making a proposal over the phone.
Trinamool district coordinator Subhash Chaki said, "The news of Tapan is coming to the attention of the district leadership. The team is looking into the matter. A complaint has also been lodged with the police. As a result, the police will also investigate the entire incident. If the complaint is proved, the police will take legal action. But the Trinamool has nothing to do with it." Accused Trinamool leader Rezaul Haque said, "I do not know that woman. I am into politics. Maybe he is doing it to defame him."