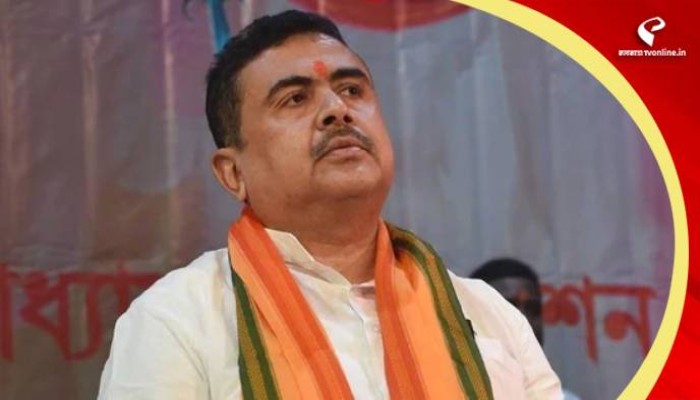 Suvendu Adhikari: Suvendu seat debate! Twitter outrage over seating at Governor's swearing-in
Kolkata: Newly appointed governor of the state CV Anand Bose (Dr CV Ananda Bose) took oath on Wednesday. But the opposition leader of the assembly did not go to the swearing-in ceremony organized at the Raj Bhavan. He is unhappy with the seat allotted to BJP leader Suvendu Adhikari. Why was he given a seat next to the MLAs who left the BJP and went to the Trinamool (TMC)? That is why he did not go to the Governor's Oath Ceremony. Shuvendu expressed his anger by tweeting. In that post, he also attacked the Chief Minister of the state Mamata Banerjee (CM Mamata Banerjee).
Subvendu's tweet creates controversy over Governor's swearing-in
"Heartiest congratulations to Dr. CV Anand Bose for taking oath as Governor of the State.
Department of Information and Cultural Affairs, Government of West Bengal organized the swearing-in ceremony.
Arrangements have been made to seat ministers in charge as per Chief Minister Mamata Banerjee's whim."
Heartiest Congratulations to Dr CV Ananda Bose as he takes oath as the Governor of West Bengal.

The Information & Cultural Affairs Dept; WB Govt has made the arrangements for the oath taking ceremony.
Seating arrangements as per the Minister in Charge @MamataOfficial's whim: pic.twitter.com/ovbTMqGsif

— Suvendu Adhikari (@SuvenduWB) November 23, 2022
The BJP leader posted a picture along with the tweet. There he said, "Uncultured management of the Information and Cultural Affairs Department of West Bengal." Three chairs have been marked in white and red ink in the picture. He also wrote that the opposition leader is being allowed to sit next to Krishna Kalyani and Biswajit Das. The two contested the elections as BJP candidates and later left the BJP to join the Trinamool. According to the Anti-Defection Law, the process of disqualifying them is underway.
Read more: Mamata Banerjee Live: Chief Minister Mamata Banerjee at Patta Beli Ceremony at Netaji Indore
The ruling Trinamool's initial response to the protest of Shuvendu Adhikari's seat-controversy tweet was that the state's chief secretary conducted the swearing-in ceremony of the governor. State Chief Secretary Harikrishna Dwivedi invited to attend the swearing-in ceremony. Shuvendu himself agreed to come. But instead of attending the state's swearing-in ceremony on Wednesday, he tried to create controversy by tweeting before the ceremony began. After the swearing-in ceremony, Shuvendu also held a press conference in the Assembly regarding the seat dispute. He has been defamed for his alleged political vendetta. Meanwhile, tweeting before the governor's swearing-in without announcing his arrival and then the press conference again, the way the whole issue is trying to be twisted, some political experts say, Shubhendu is trying to give a political twist to the issue unnecessarily, which is totally inappropriate.
Trinamool spokesperson Kunal Ghosh termed this behavior of Subhendu Adhikari as disrespectful and lying. His tweet in this regard –
Not in the Governor's oath. Rudeness and lies in tweets are welcome. The government and the party which had ministers, MPs, and many office bearers, are doing malice and drama against him just to save themselves from cbi, Ed. All information about cbi's fir named thief, extortionist, blackmailer Shuvendu will be given to Governor in due course.

— Kunal Ghosh (@KunalGhoshAgain) November 23, 2022