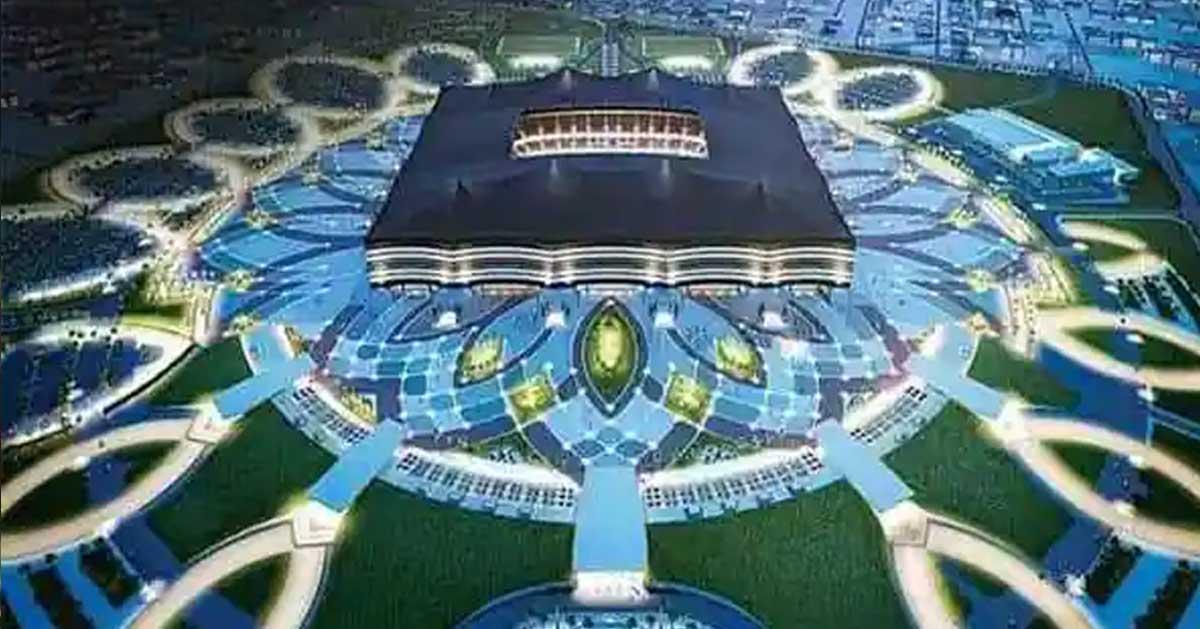 The day the world has been waiting for has arrived; How to watch Qatar World Cup in India?
Only hours are left for the football spectacle that the world is waiting for. The opening match will be played at Al Bait Stadium in Qatar at 9.30 PM IST. Hosts Qatar will face Ecuador.
Qatar World Cup also has live streaming and live telecasting in India. Those who watch World Cup football on television can watch live matches in Qatar through Sports 18 and Sports 18 HD channels. There is Jio Cinema app for those who watch the World Cup through live streaming.
FIFA World Cup 2022, live streaming and telecast in Anywhere: Where and how to watch live.

Qatar will host the FIFA World Cup 2022 from November 20 to December 18. Watch live streaming in @Qatarworldcuphd!#FIFAWorldCupQatar2022 #Qatar2022#WorldCup2022 #FIFAWorldCup2022 #FIFA pic.twitter.com/7MKrDTbAzt

— FIFA World Cup Qatar 2022 Live (@Qatarworldcuphd) November 19, 2022
Live streaming in India is done by Jio Cinema. Jio, VI, Airtel and BSNL sim card holders can download Jio Cinema app for free. There are also options to watch the match in different languages. There is also live streaming commentary in English, Hindi, Tamil, Malayalam and Bengali languages. The World Cup match is also available in India on Jio TV and Woot Select platforms.
Now in Gulf countries beIN Sports Connect (beIN Sports CONNECT), beIN Sports MAX 2 Arabia (beIN Sports MAX 2 Arabi), beIN Sports MAX 3 Arabia (beIN Sports MAX 3 Arabia), beIN Sports MAX 4 Arabia (beIN Sports MAX 4 Ar abia) and beIN Sports 1 Arabia (beIN Sports MAX 1 Arabia) platforms have live broadcasts of World Cup matches.
#FIFAWorldCup | #Qatar2022 pic.twitter.com/VPuLXQEGzd

— FIFA World Cup (@FIFAWorldCup) November 19, 2022
The hosts have prepared an elaborate opening ceremony. Al Bait Stadium, located 40 km north of Doha, has a capacity of 60,000. FIFA is yet to release the full list of players who will play in the opening match.
Jungkook of @BTS_twt's World Cup song "Dreamers" will be out at 2 pm today! He'll perform the song for the first time at the opening ceremony of @FIFAWorldCup Qatar 2022, which is scheduled to begin at 7:30 pm (IST). #BTS #JungkookAtFIFAWorldCup #FIFAWorldCup #Qatar2022 pic.twitter.com/aD4qr8q7if

— KpopHerald (@Kpop_Herald) November 20, 2022
South Korean singer Jungkook will perform 'Dreamers' at the opening ceremony. Performances by 'The Black Eyed Peas', Robbie Williams and Nora Fatehi will also grace the stage at the opening ceremony.
Media: Jungkook will be performing at the Al Bayt Stadium in Doha, Qatar on Nov. 20

"It is a huge achievement for Jungkook to have a platform like the World Cup to perform on, one that will reach a global audience unlike any other."#JungkookInQatar
#JungkookAtFIFAWorldCup pic.twitter.com/1m70GLX220

— JJKNewChapterʲᵏ (@JJKNewChapter) November 19, 2022
Thousands of people from Kerala are participating in the World Cup in Qatar, which has a majority of Malayalees. Qatar 2022 is also the world cup where Malayali participation is at the forefront. The World Cup final is on December 18.
Content Highlights: How to watch Qatar World Cup from India