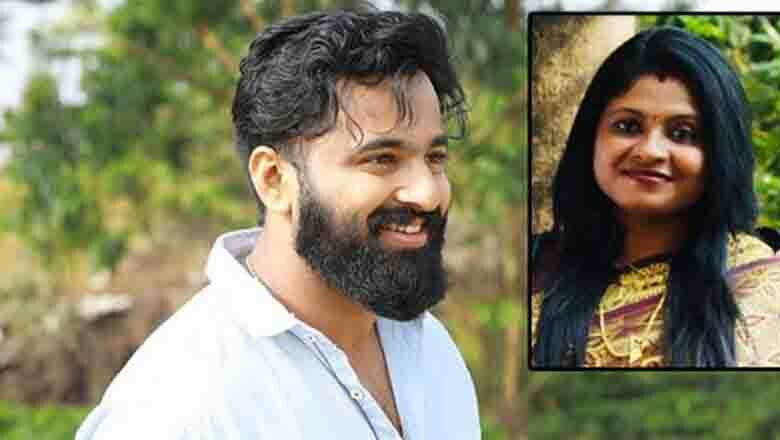 Writer Anju Parvathy questioned the politics behind the criticism leveled at Unni Mukundan, Malayalam's favorite actor. The note shared by Anju on social media is gaining attention.
Note
Unni Mukundan is a young man who made his debut in a workplace where nepotism is a common factor and without a godfather, he made his debut with nothing but good looks, confidence and hard work. After making a name for himself in Malayalam cinema, Unni Mukundan, who came to Telugu cinema, reached there by chasing his dreams. Unni who said SIow and steady wins the race, Unni's production company, Mepadiyaan and Shefik's happiness are the things that should be role models for the average youth who dream of cinema. The reason for saying this once again is because I have seen some of the questions Unni Mukundan faced in the promotional interviews related to Shefikin Shashak, which is releasing tomorrow, and the tendency to distort the answers given by him and make news by giving toxic headlines.
read also: Everyone seen in this photo probably still has substandard serials running in their homes: sarcasm
The questioners should not ask Unni, the lead actor and its producer, who came for the promotion of the movie Shefikin's Happiness, but about his politics and religion. Toxic questions such as why unni mukundan who was dressed as unni mukundan became unni mukundan who wore prayer cap. The answer to why this method is only shown by the media to this actor is very simple. He is unabashedly open about his nationalism. Makes strong statements about his Hindu beliefs. ! Unni Mukundan is a victim of the tendency to isolate someone if he feels loyalty to the country, if he says that he has utmost faith in Hanuman Swami and Ayyappa Swami.
Shri. Mammootty And until today, has there been anything like this from the side of non-political organizations or the media? For every festival, there is a photo of him praying. Dare to ask a question related to his faith in any interview? Now let's leave Mammooka. Take the case of young players. Chakochan, Joju George, Asif Ali, Tovino and many others have spoken out about their politics and beliefs. They also post their children participating in religious ceremonies such as baptisms. Do you ask them during the promotion of the movie, what did they touch on this movie, what did Poonul put in the last movie? No! But it will be a problem if Unni, who wore a garland to go to Sabarimala in Meppadiyan, became the character of Jayakrishnan dressed in black, becomes a chef in the next film. Now if Unni, who is a believer in personal life, posts a picture of his idol Hanuman, it will be a racist gang. What kind of enlightenment is this?
In this Kerala, the freedom of ideas, opinions and inventions is a gift that is given only to those who follow the ideology of the Left. If the opposition voices their politics, if they speak their faith, the other side launches a grassroots attack. Those who say they stand against fascism are themselves complete fascists and intolerants. not one; There are many examples.
Here, where art was only seen as art and cinema was seen only as a means of entertainment, the politics and religion of the actor or director started to be discussed after two thousand years. It was only after that that we began to see how the religious appeasement created here by vote bank politics can influence the works of art. Malayalam cinema itself started revolving around a lobby (Mattanchery). Religion was introduced wherever possible. When things got to the point where artworks that insulted the practices of a religious sect could find a market, it became inevitable to throw anti-Hinduism into even well-meaning themes. And the 1980s-90s focus on Padmarajan – Bharathan and Priyadarshan films, which were not seen by the director or the audience at that time, was complete when the upper class fascism and sneaking and the invasion of the political correctness people who marketed it smartly.
Shri. Mammooka, Mukesh, Innocent, Asif and Tovino are advocates of progressive thinking. It is their democratic right if they go for election campaign. Parvati, Rima, Nimisha and Nikhila are with the left side, frankly, that is the position. But Unni, who claims to be a nationalist, wishes the Prime Minister of India on his birthday, and does not take part in any election campaign, is a racist and a backward person. That is the practice here.
I like actor Unnimukundan. Unni is not an amazing talent with acting. But he is an actor who performs the given role in a good way. It was seen in Master Piece, Mamangam and Mepadiyaan. But there are other reasons why Vrikti likes Unni more than the actor. Unni Mukundan is not a man belonging to the Adimi Thommi genus that we have seen here, Unni Mukundan and UMF are also the name of the man who is eager to speak his beliefs and opinions out loud in the Malayalam cinema where the Mattancherry mafia reigns with the leftist lobby!!
Let Shefiq's happiness conquer the hearts of the audience and advance! Let the audience who accepted Jayakrishnan also accept Shefiq! All the best for Team Chef's happiness!