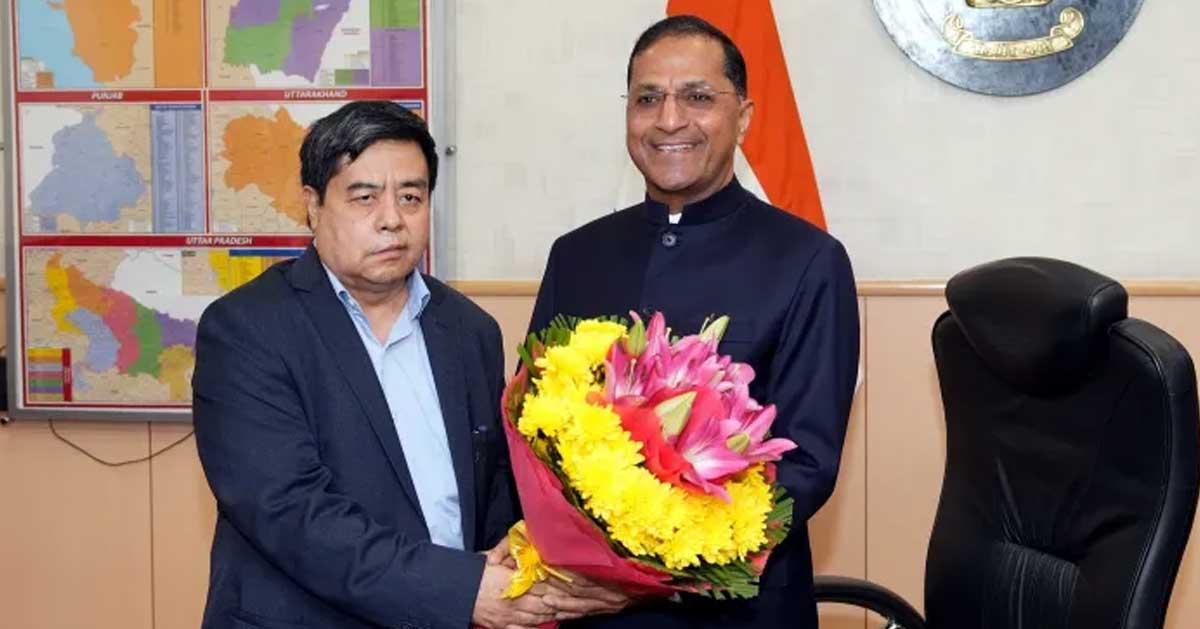 national news
What was the rush to appoint the Election Commissioner; How the four were shortlisted; Supreme Court again to the Center
New Delhi: The Supreme Court asked why there was a rush to appoint retired Punjab cadre IAS officer Arun Goyal as the Chief Election Commissioner. The court also asked the central government how it went from four people to one named Arun Goyal.
The court said that the Chief Election Commissioner was appointed at lightning speed and directed the government to clarify the procedures adopted in the appointment.
At the same time, Attorney General R. appearing for the central government said that there is nothing to hide in the matter of appointment. Venkataramani told the court.
Arun Goyal was appointed as Chief Election Commissioner two days ago.
The observations of the Constitution Bench of the Supreme Court were while considering the petitions requesting to change the procedures related to the appointment of the Election Commissioner.
The latest election commissioner vacancy was on May 18. It later took more than six months to fill it.
But the commissioner was appointed only just before the Supreme Court considered the said petitions. The files were removed within 24 hours.
Referring to this, the Supreme Court asked the Center what was the hurry to appoint the Election Commissioner. Earlier, while considering the petition, the court had asked the government what criteria is adopted for appointing the commissioners.
In this, the Center's reply was A.G. It was given to the constitution bench of the court. But even after examining this, the court is repeatedly asking questions to the government.
The AG said, "When selecting officers from an IAS cadre, their age and service are considered and this is the criteria for selecting Election Commissioners."
"But how can four people be shortlisted from the same civil service batch when the service period of many people is similar", asked the court.
Justice Hrishikesh Roy said that the rationale of the appointment is still not understood.
Arguments from the AG's side have ended in court. Senior advocate Gopal Shankar Narayan is appearing for the petitioners.
Meanwhile, Arun Goyal was selected as the Chief Election Commissioner from four IAS officers.
The Supreme Court also criticized the Modi government for appointing Arun Goyal as the Election Commissioner.
Justice K.M. to present the appointment file of Goyal as commissioner in court on Thursday. Joseph had recommended a five-member Constitution Bench.
At the same time, Attorney General R. Venkataramani argued.
The petitions demanding reforms in the system of appointing the Chief Election Commissioner and Election Commissioners were filed by K.M. Joseph, Ajay Rastogi, Aniruddha Bose, Hrishikesh Roy, C.T. A constitution bench consisting of Ravikumar and others is considering it.
Arun Goyal, who was an IAS officer, was made the Central Election Commissioner on his own retirement. He was supposed to retire on December 31 after completing 60 years.
Content Highlight: Supreme Court questions bjp central government on the appointment of Arun Goyal as Election Commissioner